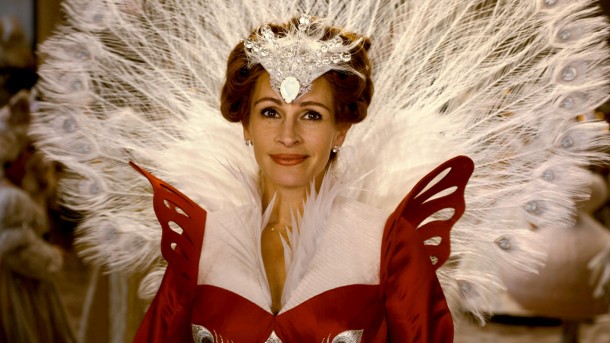 A few days ago we brought you the trailer for Snow White and the Huntsman, one of two films based on the Snow White fairy tale coming out in 2012. Snow White and the Huntsman's trailer boasts an action-adventure tone and elaborate, epic effects. Mirror Mirror, on the other hand, seems to be a bit more of a comedy. Or at least, it wants to be.
Directed by Tarsem Singh (who recently helmed Immortals, which our own Michelle Hassenstab reviewed here), the film stars Julia Roberts as the Evil Queen, Armie Hammer as the fair Prince, and Lily Collins as Snow White.
Both films are in a bit of a race to be first out of the gate, so that can explain some of the unfinished effects in this trailer, as well as the lack of an official plot synopsis we could provide for you. I'm sure more will be revealed soon enough.
Mirror Mirror hits theaters on March 16th, 2012