Immortals is the best movie to see and it was my first 3D movie that I have watched in the theaters. There were good special effects, action, violence, and a lot blood.  When there was a fighting scene, the film went into slow motion so you could see every detail.  The film was directed by Tarsem Singh and written by Charley and Vlas Paralapanides.
The movie is based on the Greek mythology story of Theseus ( Henry Cavill ), a mortal man who is taught to become a warrior by an old Zeus ( Jon Hurt ).  The people of his village are forced to move out because an evil king named Hyperion ( Mickey Rourke ) who is taking over the area to find this magical bow that was cast down by the gods so he can set free the titans to destroy the earth and mankind.
Now it's up to Theseus to fight and defeat King Hyperion without the help of the gods.  But one of the gods interferes with a mortal fight and that makes young Zeus ( Luke Evans ) so mad that he kills him.  The titans get released and Zeus and the other gods are in a battle to stop them.  Joseph Morgan (Klaus from the Vampire Diaries) plays an Athenian soldier named Lysander who you'll see in the beginning and again when he's joining King Hyperion's army.  He is in a mask most of the time until the battle scene where he takes the mask off.   I'm not going into great detail with this because you just have to see this movie and it's a must to see in 3D.  This movie is also in 2D.
The ending was cool.  But if you are sensitive, the ending might be too much because a white horse gets slashed open.
The movie had a great cast. Here are some more of the names:
Freida Pinto-Phaedra
Stephen Dorff-Stavros
Isabel Lucas-Athena
Kellan Lutz-Poseidon
Corey Sevier-Apollo
Daniel Sharman-Aries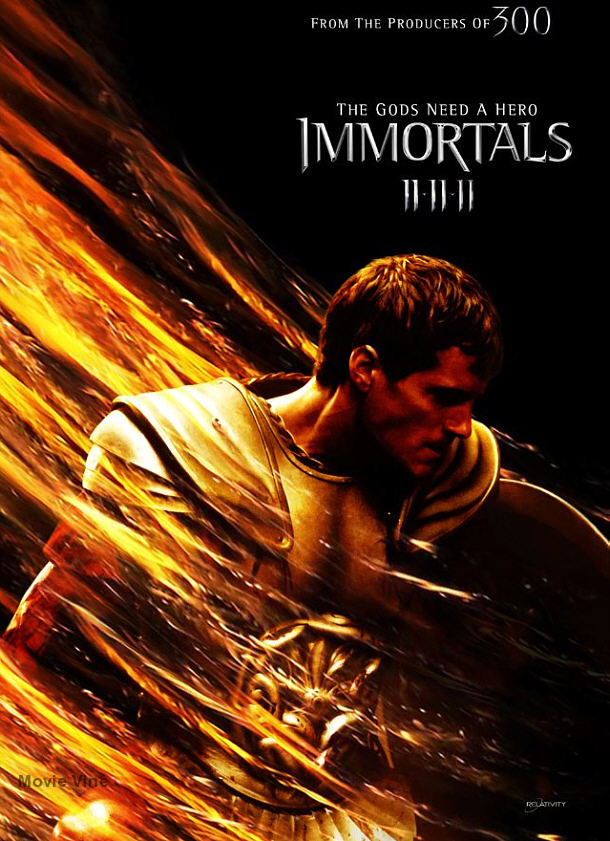 By Michelle Hassenstab