Revolutions are usually bloody affairs. Sweaty, shouty, violent things that leave a grim taste in the mouth. But sometimes, just sometimes, they're golden. March 22 was such a day. That was the day, of course, that the online release of David Cronenberg's first Cosmopolis teaser 180'd the majority critical perception of Robert Pattinson. Critics, film outlets, and a multitude of industry commentators previously queueing up to disparage Pattinson's acting abilities are now saying just the opposite. In fact, they're openly rapturous.
It wasn't always thus. Unwilling – or perhaps unable – to see past Summit Entertainment's YA-geared marketing of Pattinson, as the sensitive vampire rejuvenated by his love for a human teenager, most critics recoiled as Pattinson's public persona became inextricably entwined with that of the fictional "super boy-friend" Edward Cullen. As The Twilight Saga franchise's star rose – and that of its young leads – so did the derision.
While some of the reasons for that can be laid at the door of promotional saturation by Summit, some of the past snark aimed at Pattinson was undeniably an allergic reaction to the massive commercial success of the Twilight Saga movies. $ 2.5 billion box office and counting – a figure that doesn't even include DVD/Blu-ray,VOD and merch sales – the resulting popular ascension of Pattinson was viewed by many critics as a kind of manufactured consent.
Witness the endless references to "Twi-hards" and fan "swooning" that inevitably accompanies any write-ups about Pattinson, even for his non-Twilight roles, in itself a mistaken generalization about a multi-generational audience demographic, and often simply a sexist dismissal of its mostly female component. 2010's Remember Me, 2011's Water For Elephants were considered too close to the "romantic" mould of the glittering one, and the recently released Bel Ami – actually shot more than two years ago – did little to change industry perceptions, despite the mitigating factors of a reductive screenplay and clumsy staging.
But now, remarkably, everything has changed. To quote an apt phrase; What a difference a day makes. 30 seconds of eye-popping imagery, scenes of Pattinson evidently well out of his comfort zone, have kicked off a chorus of delighted shock and optimism about Cosmopolis, the return of "old school" Cronenberg, and his rebooted and re-loaded leading man.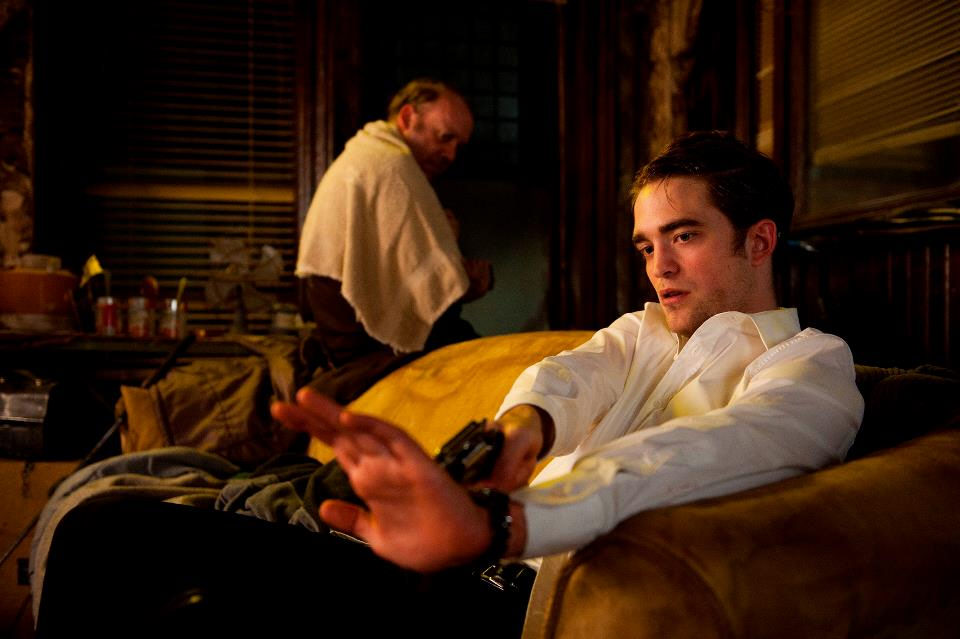 But should critics, being the 'experts', have been able to hold off on premature assessments about a still growing young actor who readily admits he is learning as he goes? Quick answer: Yes. Obviously no-one should be forced to like something if they don't, but it's also true that as subsequent Twilight Saga installments moved away from Catherine Hardwicke's first "indie-toned" vision, the critical mauling of Pattinson (and his co-stars) began. A curious position to take for what was – ultimately – a studio decision.
The reality is, critics can, and often do, get things very wrong. Who can forget the reactionaryism that greeted "Fight Club's" release in 1999; Pauline Kael's review of The Graduate (1967) – "The Graduate only wants to succeed and that's fundamentally what's the matter with it"; Russell Maloney's slam of The Wizard of Oz in 1939, James Agate's famous line about Citizen Kane (1941), being "nothing to write to Moscow about"; Richard Hatch's description of the Bette Davis scorcher All About Eve as hiding, "an unenterprising plot and some preposterous human behavior;" and John Simon's astonishing rant in 1977 – "With Annie Hall, Woody Allen has truly underreached himself … it is a film so shapeless, sprawling, repetitious, and aimless as to seem to beg for oblivion."
Thankfully that oblivion never came. For the sake of space this lamentable list has been shortened, but trust me there are countless more examples. But since "I told you so's" are boring and hideously smug, a snapshot of the new mood about Pattinson, and some encouragement of the recent consensus to look forward rather than backwards, would perhaps be time better spent.
Twitter, that lightning barometer of opinion, was the one of the first to flood with effusive responses to the teaser. From just some of them [Italics added]: Evrim Ersoy of Rotten Tomatoes tweeted, "34 seconds of 'COSMOPOLIS" has excited more than 4 minutes of 'PROMETHEUS' ever could … neon-washed madness, here we come." Bill Arceneaux of Movie Boozer and Nola Film Events wrote, " Can't take the edge away from Cronenberg." while Cinevue enthused, "Now THIS is a teaser!" Stuart Barr from Screenjabber said, "Oh wow, Cosmopolis looks like its going to be R'Patz's American Psycho from the first teaser," and film lecturer and short filmmaker, Ben Mallaby, tweeted,"David Cronenberg's Cosmopolis looks incredible! I might actually go and see a Robert Pattinson movie."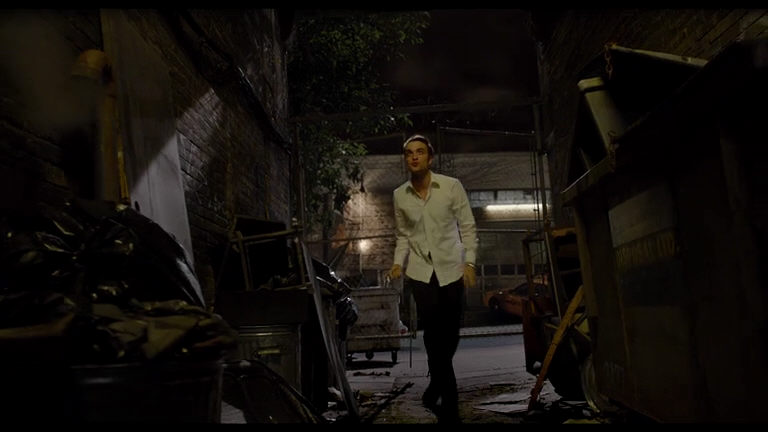 Moving on to the big hitters. Indiewire's Nigel M. Smith, described the teaser as a sign that, "David Cronenberg is back to his dirty ways," adding, "we're betting (hoping!) that we'll get to see this one in Cannes." A positively beaming Drew McWeeny at Hitfix declared, "The casting of Robert Pattinson in the film is one of those fiendishly clever strokes of genius from Cronenberg." Then, "Just take a look at the trailer and tell me if it makes you smile as much as  it did for me."
UK heavyweight, The Guardian, upping the ante in a piece about Cosmopolis's pretty-much-almost-certain showing at the forthcoming Cannes film festival, said, "If Pattinson is looking to put some clear blue water between himself and those Twilight pictures, he could hardly have opted for a better choice than this." Matt Goldberg at Collider admitted, "I can take or leave Bel Ami, but Cosmopolis looks pretty great and I'm eager to see Pattinson break free of his famous mopey vampire."
Katey Rich at Cinema Blend chimed, " if the kid can act, we haven't seen it yet. But 30 seconds from now you'll probably be able to put all those doubts to rest, because a short teaser for Cosmopolis is here, and it is fantastic,"and Oliver Lyttleton at Indiewire said of Pattinson,"Damned if he doesn't look, in the very brief glimpses, right at home. Is it possible that all the doubters are about to be proved wrong with a terrific performance?"
Similar sentiments from Todd Brown at Twitch, Max Evry at Next Movie, Aubrey Sitterson at IFC, Complex's Jason Serafino, Oliver Franklin at GQ magazine, Empire Online's James White, MTV, Jordan Zakarin at The Hollywood Reporter, Den of Geek, Movie Line, Fused Film, Filmoria, ScreenRant, Ultraculture UK, Wall Street Journal and dozens more outlets (not to mention those in countries other than the U.S and U.K) added their own versions of "we're-excited-about-this-teaser" comment – and they're still flowing.
So, as we approach April 19, when definitive word from Cannes Festival organizers will confirm whether (or not) Cosmopolis will show, and of course, the film's actual release (present dates May 23, France and May 31, Portugal) – what have we learnt? Simply this: If you want to see the best from someone, whether actor, director, friend or stranger, put hasty judgement to one side and they might just show you. As the dust of March 22 settles, this much is clear: Robert Pattinson can act.
Go on. Say it. Out loud.
 Cosmopolis "First" Teaser: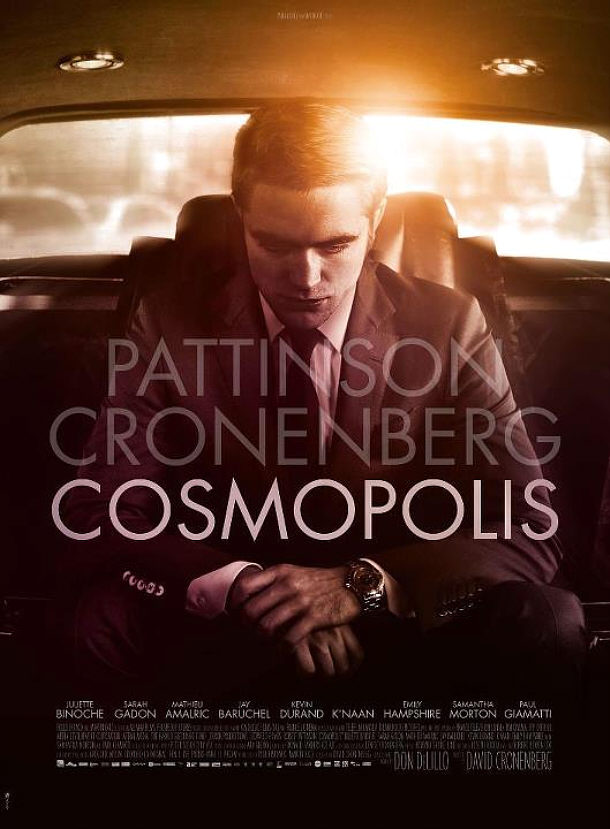 Additional information credit to flavorwire.com
>http://flavorwire.com/272219/12-great-movies-the-critics-got-dead-wrong#8
by Page Mackinley