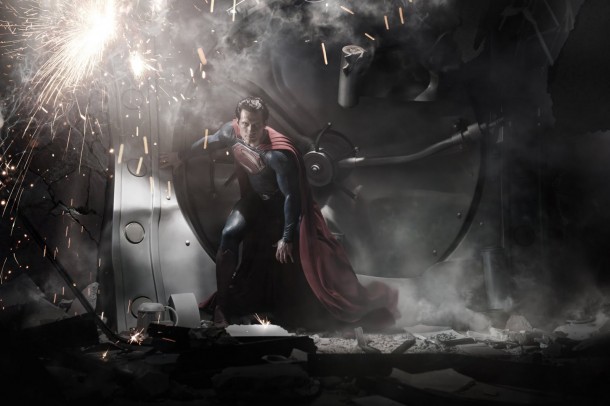 Zack Snyder is currently hard at work on his Superman reboot due out next year. Of course, this won't stop the folks at Warner Brothers from putting out a few publicity images to get nerds excited. Today the studio released the official logo for the flick that stars Henry Cavill as Clark Kent, Amy Adams as Lois Lane, Laurence Fishburne as Perry White, Michael Shannon as General Zod, and Diane Lane and Kevin Costner as Ma and Pa Kent.
Behold!

Here's an official synopsis:
"A young reporter named Clark Kent roams the world covering various news stories. When he is compelled to use his secret powers to intervene in a crisis in West Africa, he returns to Smallville to learn more about his origins and the hero he was born to be."
Man of Steel soars into theaters on June 14th, 2013.