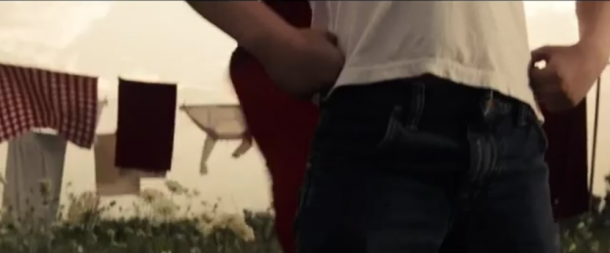 Warner Brothers attached two different Man of Steel trailers to The Dark Knight Rises this weekend. This trailer uses voice over from Pa Kent, while this one here uses a voice over from Supes' other dad, Jor-El.
This isn't the first time director Zack Snyder has wowed audiences before Batman takes the stage. His spectacular teaser for Watchmen blew people away before The Dark Knight, and there was certainly a bit of electricity in the air when this Superman trailer played. Both are wonderfully edited and provide a bit of an emotional punch to those familiar with the character's history. It's the careful balance of Clark Kent and Kal-El that makes Superman a beacon for good, and the man's two fathers are a perfect representation of that duality.
Man of Steel stars Henry Cavill as Clark Kent, Amy Adams as Lois Lane, Laurence Fishburne as Perry White, Michael Shannon as General Zod, and Diane Lane and Kevin Costner as Ma and Pa Kent.
Here's the official synopsis:
"A young reporter named Clark Kent roams the world covering various news stories. When he is compelled to use his secret powers to intervene in a crisis in West Africa, he returns to Smallville to learn more about his origins and the hero he was born to be."
Man of Steel soars into theaters on June 14th, 2013.