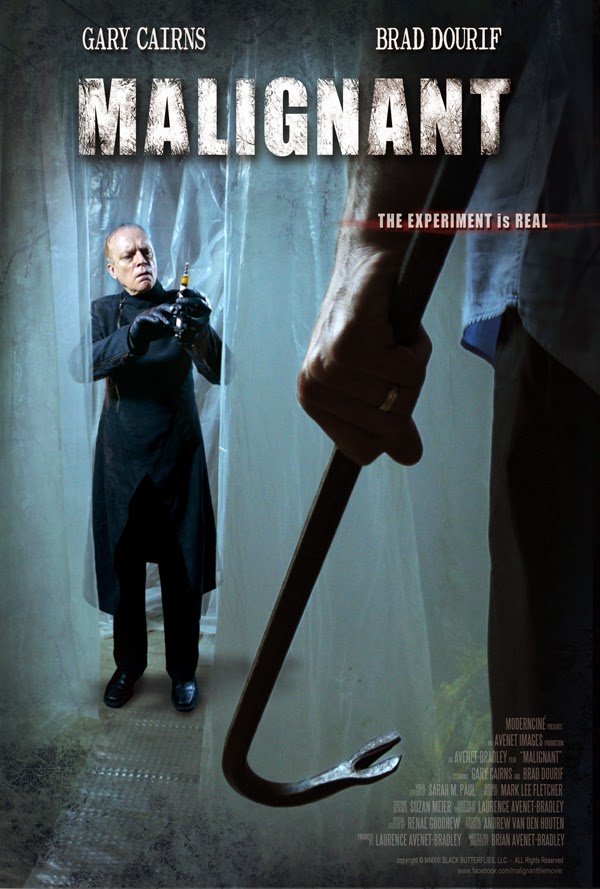 Malignant is a psychological horror film about a grieving man, Allex (Gary Cairns). He falls victim to a rogue scientist (Brad Dourif) who conducts experiments on human test subjects to cure their "addictions." After blacking out, Allex awakes to find stitches across his chest and a video of a murder. Now he must confront the doctor's horrific method for stopping him from drinking, a method with deadly consequences.
The movie is now available on VOD platforms from Gravitas Ventures on all major cable and digital VOD platforms, including Comcast XFINITY, Time Warner, Bright House, Cox, Charter On Demand, Verizon, Dish Network, Mediacom, Suddenlink, RCN, Optimum, Frontier, Rogers On Demand, Shaw, Cogeco and EastLink TV, as well as iTunes, Google Play, YouTube, PlayStation, VUDU, Amazon Video and Xbox.
Check out the trailer below..
Malignant stars Gary Cairns (Hero Wanted, Daylight's End) and Brad Dourif (The Lord of the Rings: The Two Towers) . Other principals are Nick Nicotera, Sienna Farall, Steve Wastell, and Jennifer Blanc.
Other credits:
Writer/Director: Brian Avenet-Bradley
Producer: Laurence Avenet-Bradley
Executive producer: Andrew van den Houten
You can find photos from the recent theater premiere on the official Facebook for Malignant here.