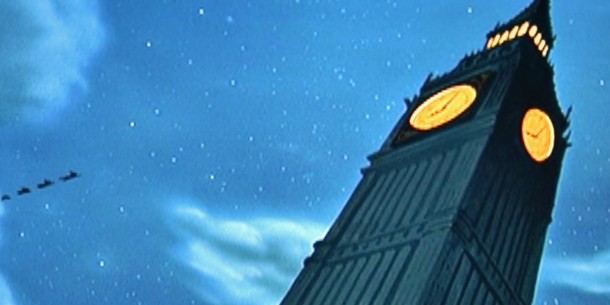 It is hard to imagine a company that benefited more from home video than the Walt Disney Company. By strategically timing their releases on VHS, DVD, and now BluRay, Disney has maintained a sense of tradition and history with their animated features. The studio has released two Diamond Editions each year since BluRay won the format war: one in the spring and the other in the fall. This spring, Disney has decided to release their 1953 animated classic Peter Pan.
First considered as an immediate follow up to Snow White, Walt Disney toiled for years to bring J.M. Barrie's classic tale to the big screen, and most of the painstaking process is revealed in the extra features on this disc. There's interviews with surviving animators, animation historians, and re-enactments of pitch meetings and storyboards. A lot of work went into Peter Pan, and these Diamond Editions are perfect for exploring all the story drafts and conceptual art that spawned from that work. The concept art is particularly gorgeous, and one would love to visit the Disney archives and see the pieces in person.
Just as Disney employees of old put work into Peter Pan, current employees put work into cleaning up the film and restoring it so it looks as good as new. Peter Pan is stunning in high definition. The flying sequences are just as breathtaking as they were when first witnessed in 1953, and the small character moments and bits of animation are as crisp and clean as they'll ever be.
Aside from Aladdin and Lion King, Peter Pan may have been my favorite Disney as a kid, and that love of the character turned me into a Pan aficionado of sorts as an adult. Disney's Pan isn't the best cinematic version of the story (that would be the 2003 P. J. Hogan feature) but it is still an excellent way to introduce kids to the character. The themes of adolescence and sexual awakening are entirely absent, and in it's place is a rollicking adventure that escalates like a 1930s action serial. In a way Peter Pan's combination of pirates and Indians perfectly reflects the era it was created in: what boy in the 50s didn't want to cross swords with buccaneers or battle some Indians like Davy Crockett?
Ultimately, this is another gorgeous restoration by Disney. As long as the company maintains this level of quality restoration and extensive bonus content, Disney fans and families alike will have plenty to look forward to.Next at bat is 1989's The Little Mermaid in the fall, and this time next year we'll have 1967's The Jungle Book.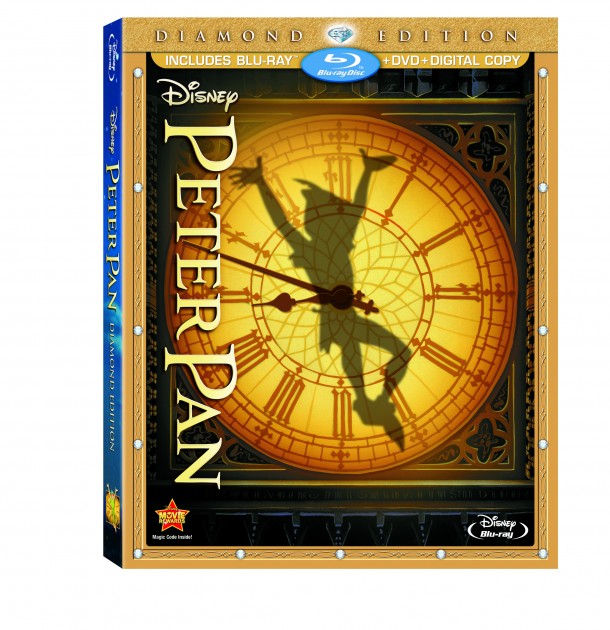 Peter Pan will be available on BluRay and DVD this Tuesday, February 5th. You can order a copy right here.