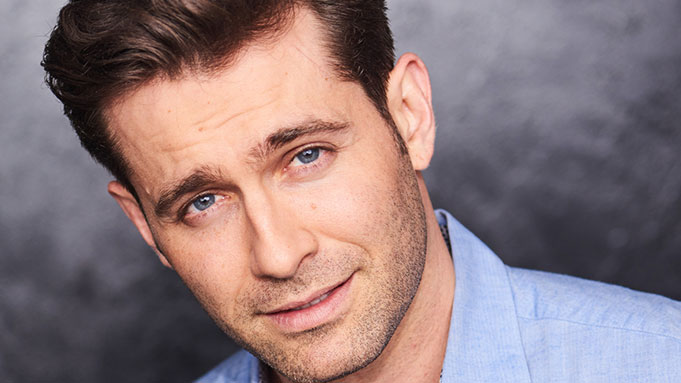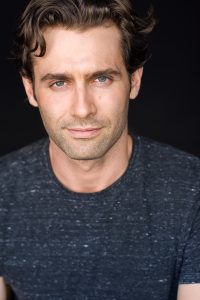 Lifetime's "Lies My Sister Told Me" (aka "My Stolen Life") movie is airing on Sunday, May 29 at 8/7c. Jonathan Stoddard stars with Nicole Marie Johnson, Kate Edmonds, Scout Smith, and Tara Warren. The movie was filmed in Mississippi.
Jonathan states: "This movie special and MUST WATCH. It's styled and visually beautiful. It was such an honor to work with The Dylan's Vox team in Mississippi to bring this to life. It's hard to breakdown all the countless hours that went into making this movie and the incredible people along the way."
About the movie: After the death of their father in an accident she blames herself for, Tracy is so devastated that she becomes psychotic and is institutionalized. When her identical twin sister, Jennifer, a famous romance novelist, visits on the anniversary of their father's death, Tracy snaps, drugs Jennifer, assumes her identity and escapes, hell-bent on having a life of adventure and freedom for the first time in fifteen years. Instead, she is plunged into Jennifer's nightmarish world, dealing with a fan club president that is obsessed with her, the boytoy lover that is blackmailing her, and the teenage daughter who hates her. While the real Jennifer languishes in the institution, Tracy grows desperate without the powerful drugs she needs to control her state of mind. Before she knows it, she is hurtling down a path strewn with violence and murder.
"Lies My Sister Told Me" can be watched live on Philo, Sling, Hulu + Live TV, DirecTV, and VidGo.
https://www.mylifetime.com/movies/lies-my-sister-told-me
Jonathan Stoddard is an actor from San Rafael, California who currently has 60 IMDb credits in film and television. He is most known for his role of Young John Abbott in "The Young and the Restless" show and his role of Josh in "Furry Little Christmas." In addition, Jonathan has grown up on stage and performing roles like Tony in "West Side Story" and The Emcee in "Cabaret."
Article by Wendy of Movie Vine.