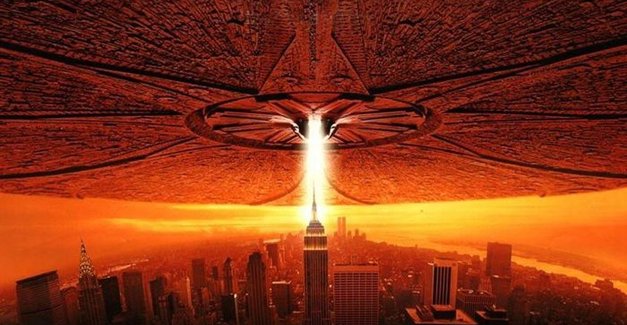 It seems Jurassic Park isn't the only Jeff Goldblum starring mid-90s smash to warrant a 3D re-release. 20th Century Fox has announced plans to put out Independence Day in 3D on July 3rd, 2013.
I'll admit, re-watching the original trailer gets my blood pumping quite a bit.
Fox is being a bit sneaky about this release: not only does it revitalize a mass audience favorite for a new generation, it'll also serve as a good barometer for any interest in the Independence Day sequels that have been in development for some time. The big hold out used to be Will Smith, but after Men In Black 3 opened to less than stellar numbers the star may be looking for familiar terrain to recuperate. So now Fox just needs to see if the public wants to see Smith punching aliens and welcoming them to Earth in a big budget sequel. It seems the stars may finally be lining up perfectly for 20th Century Fox.