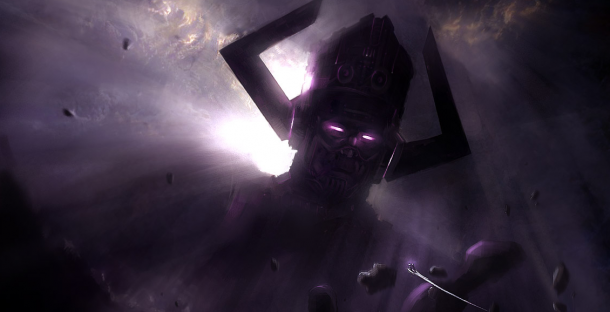 Just under a month ago we brought you news that Fox needed a new director for their Daredevil reboot quickly. Today the news broke that Joe Carnahan, director of A-Team and The Grey, has signed on to craft a gritty, 70s style take on the character, but he'd like a bit more time than Marvel's deadline would give him.
So Marvel and Fox are exploring a deal, and it's a very exciting one. Fox owns the rights to Galactus, a cosmic villain that's a big deal in the Marvel Universe, due to their purchase of the Fantastic Four rights. Marvel wanted to bring Galactus into their movie universe as a good threat for the Avengers in Avengers 2, so they've offered to extend Fox's rights to Daredevil if they can get the rights for Galactus back.
The deal is still being worked over, and the only hiccup I anticipate is director Josh Trank hoping to use that character in the upcoming reboot of The Fantastic Four. If he isn't interested in using Galactus, then that should mark smooth sailing for Marvel and Fox to make this happen.
We'll keep you updated as this story develops.