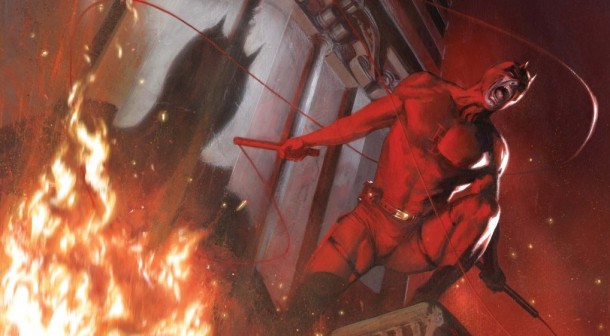 There are people out there who'll argue that the director's cut of Daredevil is a much better film than the one released in theaters. Those people are wrong. Nothing about 2003's Daredevil is any good, nor does it do the comic justice. Matt Murdock has always been a C-grade hero at best, but there are some unique qualities he brings to the Marvel Universe that the DC Universe sorely lacks.
That's why it would be great to reboot Daredevil into the Marvel continuity established with The Avengers. Unfortunately 20th Century Fox still owns the rights to the character, and in order to keep those rights Fox enlisted director David Slade (30 days of Night, Twilight: Eclipse) to bring the hero to life once more for their own purposes.
The news broke late last night that Slade has left the project, leaving Fox in a real bind: If they don't have a director attached and a film in active development by this fall, Marvel can make legal moves to get the character back under their banner.
If this were the mid 00's I'd wager that Fox would just put an in-house director on the project quick and we'd get another shoddy Daredevil in a few years time. But Fox has shown a remarkable bit of courage and integrity lately, particularly with Rise of the Planet of the Apes and X-Men: First Class last year. So now I'm betting this: Fox may reach out to Marvel and negotiate a deal to work Daredevil into the Marvel Universe again, and the two companies will split the profits. This was bound to happen eventually, with rumors swirling that Sony has already reached out to Marvel about putting Spider-Man in the next Avengers film. If I had to bet on Sony or Fox, I'd put my money on Fox making the greater effort.
We'll keep you updated as this story develops.