Rodney Luis Aquino is a writer/director who has a Bachelors degree in science, major in film and has worked on several productions utilizing both digital and film media. Rodney is also a Staff Sergeant for the US Air Force Reserves and his passion for film began while serving in Iraqi Freedom.
Below is an interview covering Rodney's latest projects..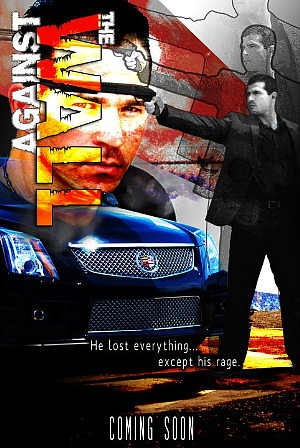 What kinds of work are you doing for "Against the Wall"?
I'm the writer/director of Against the Wall. I also coordinated the Cadillac CTS-V Sport Wagon 2.5 months in advance to have it as our hero's car.
Can you tell me about the legendary stunt team working on it?
Grady Bishop and Team Extreme are great guys with many years in the business. They brought out the Mercedes camera car for the car chase scene including the CTS-V and Escalade. His team was involved in all of the precision driving.
What are your plans for the feature film sequel?
The plan for the feature will involve each characters backgrounds and past careers. It is in talks to be a comic and t.v. series.
How can one get involved with the projects?
To get involved with future projects; the best thing to do is contact the production manager and also send a resume with a cover letter.
When is the short due for release?
We have a plan to premiere the short around Oct. – Nov. We are taking time for post editing, Music score, and Audio post. We have plans to enter festivals early 2012.
What first interested you in film?
I met Walter Garcia and his team as they were training for another film and we spoke about the possibilities of putting together an action film that would showcase his abilities and his Team Enso members. We also wanted to showcase Grady Bishop and his team as well as our company Left Digital Media.
What types of films do you enjoy directing?
I really would like to direct anything from comedy-action. I really enjoy inspirational stories and biographies. I also love directing music videos because it gives you more options to be creative.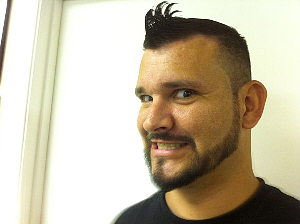 Are there any actors you wish to one day work with?
Wow, so many to choose from…Jeremy Renner, Al Pacino, Clint Eastwood, Denzel Washington, Jennifer Anniston, Natalie Portman…The list goes on and on. I have worked with great actors already such as: Michael Santi, Andy Mackenzie, Frederik Doss, Andrew Roth, Walter Garcia, Michael Opal, Bobby Campo, Josh Duhamel, Kevin Diana and so many more…
Is the cost of a film worth the experience?
The funny part is that I don't want to know where the budget is. It is worth every penny because this was a group effort with an amazing crew who put in extra efforts to make it more than I could ever imagine. This film is our calling card and many eyes are watching so we will deliver the best!!!
How many years have you been in the industry?
Since I entered Full Sail University back in January of 2007. I truly got interested in film from when I was deployed during Operation Iraqi Freedom.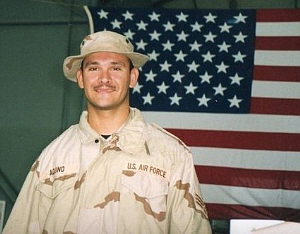 What inspired you to become a filmmaker?
I really got more interested when I was deployed watching DVD's and behind the scenes footage. I thought to myself "wow, this looks like fun." I sent a few letter's home and found out about film schools. The day I took my first tour at Full Sail University I knew I was hooked and soon afterwards I separated from service and started school.
Who inspires you in your work?
Another good question. I would have to say not "who" in particular, but whomever. I look around everyday at people around me and situations in the news (not the Casey Anthony case) Life truly inspires me!!!
What was your life like before film?
Life before film was 12 hour shifts 4 days a week on active duty with the U.S. Air Force.
What does the future hold for you?
I believe the future holds many new ideas and larger budgets to make it happen.
What upcoming projects are you working on?
Current projects in work are mostly in script development or in talks. We are in collaboration with Richard Pryor Jr. on a future project script, a feature length version of "Against the Wall." We also have a few documentary projects as well.
Kale – Thanks so much for the interview, sir. It was a pleasure.
Interview by Kale Slade