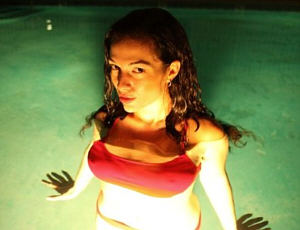 A woman of strength and character from Northern Ontario, the beautiful Francesca Zappitelli is a skilled actress and wrestler. Working hard often to study her craft, she brings with her to the screen the strength and force that is often seen in a leading woman.
Kale: What first brought your attention to film?
Francesca: I grew up in a Northern Canadian community of about 1000 people. There wasn't much going on, so I watched a lot of films as a kid and fell in love with Hollywood.
Kale: At what age did you gain major interest in acting?
Francesca: I found my love for acting and performing at the age of 8. I became involved in the church's narrative dramas, call it Christian theater. We'd perform in front of congregations of 50 people to assemblies of 10,000.
Kale: How often do you practice your skills?
Francesca: I truly live this experience we call life and have led many different lives. This has given me a lot of reality to draw upon for acting. Plus I go to class every week to work on my technique and sharpen my tools of the craft.
Kale: Who has been a major influence for you to push forward?
Francesca: Sylvester Stallone. He had a vision and made it happen.
Kale: Name one character you'd love to portray.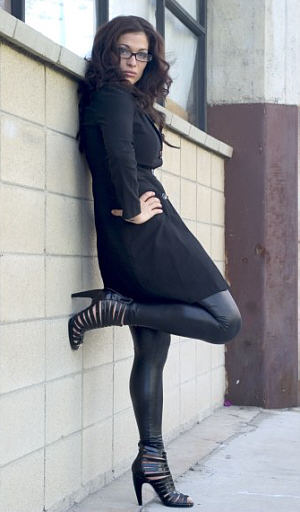 Francesca: Lucille Ball. I love her and her life story. She was such a great actress and smart business lady. She broke down so many doors for women in Hollywood and to be the first women to run a major studio is quite the crown to wear. Then the juxtaposition of her personal life it had so many issues. She was truly a dynamic character, it be an honor to portray her.
Kale: Where do you see yourself in 10 years?
Francesca: A life rich with experience and love, grateful for my blessings and an Academy Award or two on my fireplace mantel.
Kale: How do you give back to your fans?
Francesca: I'm always growing to be the best me, you can't make a difference and change the world till you change yourself and I'm working on my book. When my schedule permits I teach a yoga/self defense class.
Kale: Where can fans send autograph requests?
Francesca: I can be reached on my site www.francescazappitelli.com and on Facebook and Twitter.
Kale: What is the most beautiful thing, to you, about film?
Francesca: Film is a powerful medium. People can learn by vicariously watching a journey of a charter and you can really touch someones life.
Kale: How often do you find yourself in love with a project?
Francesca: All the time. If you don't love it you shouldn't be involved with it.
Thanks Francesca!
You can also check out Francesca on IMDB.