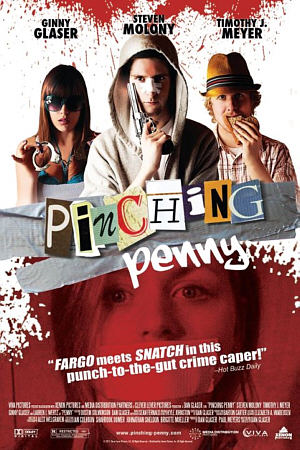 Movie Vine recently covered news about the independent film, Pinching Penny. In an interesting bit of news, it's been revealed that UStream.tv will be airing the live world premiere of filmmaker Dan Glaser's new crime thriller on October 26, 2011. There will also be discussions with cast and crew members.
Here's the invitation details:

What: For movie-goers who love Snatch, Trainspotting, Go and Run Lola Run, Ustream.tv teams with director Dan Glaser and cast to world premiere PINCHING PENNY – a gritty, independent crime thriller about a British hypochondriac who turns to crime after becoming addicted to consumerism.
Who: Live discussion after the screening with the lead cast members and writer/director Dan Glaser.
Where: www.ustream.tv/channel/pinching-penny
When: Wednesday, October 26, 2011
7:00 PM – 10:00 PM PT