Australian actor David Field made his filmmaking debut in '80s soap Sons & Daughters before landing a plum role in 1986's Ghosts of the Civil Dead, a John Hillcoat directed crime-drama from author and musician Nick Cave. Since then, the versatile thesp has appeared in many Australian film and TV series, includingA Country Practice, Chopper (2000) with Eric Bana, Gettin' Square (2003) with Sam Worthington, The Night We Called It a Day (2003) with Dennis Hopper, City Homicide, The Inbetweeners 2 (2014), The Rover (2014) and Sacred Heart(2016). The latter, recently released in the US, is a Kosta Nikas-directed thriller about a man who is presumably on a mission to help a man getting over the loss of his wife.
David recently discussed his career and the film.
Meagan Meehan (MM) of Movie Vine: What inspired you to become an actor?
David Field (DF): Chaplin. Just loved him as a kid. And Newman,' Wow what a guy', as Madeline Khan would say.
MM: What was the big break in your opinion?
DF: I don't know that I've had that yet. I have just been working and luckily with some great people. I guess Ghosts of the Civil Dead was a break, (it nearly broke me, I know that).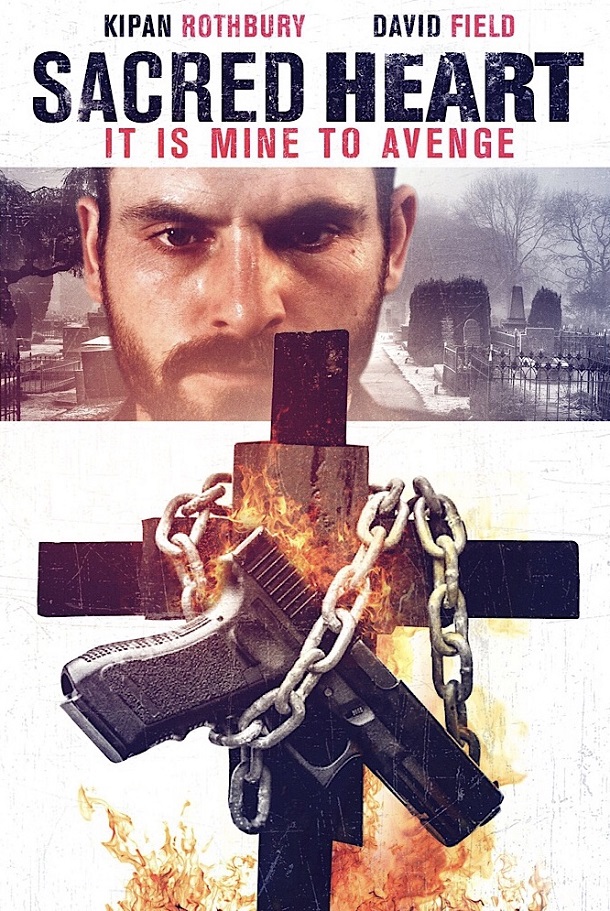 MM: How did Sacred Heart come to you?
DF: Kosta approached my agent and arranged a chat after reading the script. Pretty simple. I thought it was original and so was Kosta.
MM: Can you tell us about your character?
DF: My character is a priest and the lone mourner at a funeral of a man's wife, who I later visit the hoping to help rekindle the man's faith in God. Or am I the opposite? A dark angel that will propel the man to his own demise?
MM: It is a universal story, you think?
DF: Very much so because it has at it's core the questions of faith and belief in God as well as a questioning of the core human elements of social, civic and spiritual morality.
MM: Does it go without saying that you love a seriously complex drama and thriller?
DF: Don't we all?
MM: Thus far, what has been the best part of working in the movie industry?
DF: Just the fact that it has been so kind to me in that all I have done for thirty years is live the life I'd hoped for. Of course, there's more. The people! Always the people, and that means cast and CREW! I love the team work it takes to achieve the tiniest moment.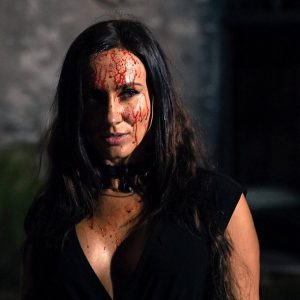 MM: Career wise, where do you see yourself in ten years?
DF: Probably making more stories. I have just finished my third film as a director and am shooting two documentaries next. I like the other side where I get to excite actors and crew. Acting? Well, maybe there's another one or two really great roles that I might get an opportunity to play. But I'm realistic about where I sit in the chook pen. I really have no expectations, never did.
MM: What advice would you give to someone who is aspiring to enter the industry, especially as an actor?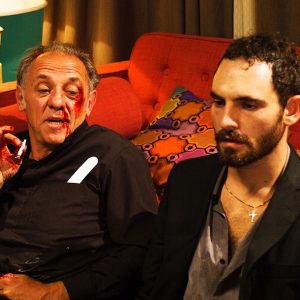 DF: Learn your craft! Not for six months but forever. Don't get caught up in ambition. It is the exploration of the craft that brings real joy and self awareness. Remain flexible and brave. Be respectful to your crew and tip your hat to the person that just got your job. Everyone's journey is different. The only thing that makes yours unique is how unique you choose to be. And most of all, remember, you are not saving lives; other less public angels are doing that job and mostly without complaint!
* * * * *
To learn more about David, visit his IMDBs here and here. He can also be followed via @devilworksales