Gerard Garilli is a filmmaker and writer. His latest film is named Fratello. It's a gritty, realistic raw & intense drama that follows two brothers who look to escape town with no money & no vehicle after getting involved in a life changing hit and run accident. MovieVine talked with Gerard a bit about film and more below..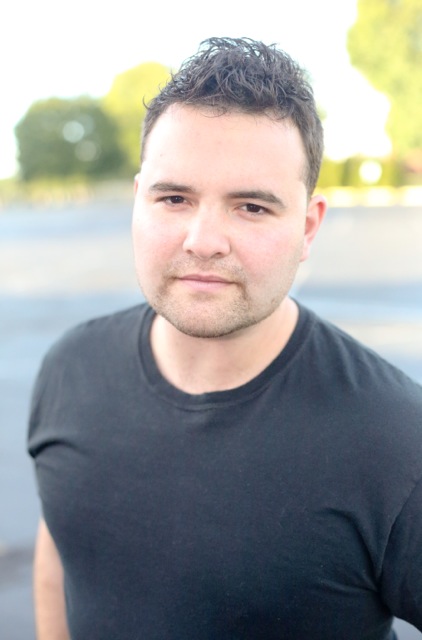 Kale: What first interested you in film?
Gerard: What first interested me was developing & making my own film. I've watched many films over the years & I wanted to create my own film, set it in my hometown of New Jersey & just follow through with it.
Kale: Who were your filmmaking role models growing up?
Gerard: My filmmaking role models growing up were Gus Van Sant, Martin Scorsese & Trey Parker & Matt Stone. I remember when I was 11 years old & my dad took me to to see Good Will Hunting in the movie theatre & I was just blown away with excitement & ambition. I wanted to create stories that had effect on people the same way Good Will Hunting did for me.
Kale: What are your favorite films and TV series?
Gerard: My favorite films are: Good Will Hunting, My Own Private Idaho, Taxi Driver, American Beauty, The King of Comedy & One Flew Over the Cuckoos Nest. 3B. My favorite TV Series are The Sopranos, Six Feet Under, Freaks & Geeks, The Wonder Years & Lucky Louie * I'm drawn into anything with a story.
Kale: What is your favorite part of the filmmaking process?
Gerard: My favorite part of the filmmaking process is having an audience see your work. Whether it's the actual film or trailer. You can sit back & watch the audience view it. Most importantly you're known for that specific project & you can say to yourself "Wow that's mine & I created that".
Kale: Who are some artists that you'd love to work with one day?
Gerard:I'd love to work with Ben Affleck. I really feel like he's on top of his game right now. Darren Aronofsky is a genius. I also think Louie CK is a really talented dude who I'd love to collaborate with. I love how he mixes Comedy & Drama on his new series. The same goes for the Coen Brothers. Robert DeNiro as well just because he's my favorite actor of all time.
Kale: What is your method for getting into the job and focusing on it during filming?
Gerard: It can be hard sometimes to zone in. Giving that Fratello was low budget I was lead actor, writer, producer, casting director & location supervisor which was a lot on my plate. I think the most important thing to do is relax & say to yourself I'm making a movie because at the end of the day not many people can say they are doing that.
Kale: Where do you see yourself in five years?
Gerard: In 5 years I see myself having one of my films screen at a major film festival like TriBeCa, SXSW or Toronto. I'd also like to be working with great visionary directors as an actor.
Kale: What is the best way for you to connect with your fans?
Gerard: I think the best way to communicate with fans is social media. We are lucky in this day & age to have access to social media. Directors like William Friedkin & Francis Ford Coppola who I admire very much didn't have that outlook. So us new age Filmmakers are very lucky in that matter to get our work out there.
Kale: Can you tell us about some of your upcoming projects?
Gerard: I'm working on two things right now. I'm working on a TV Sitcom pilot & a Feature Film. I don't want to give the plots away just yet because there's still a lot of work to be done.
Kale: My last question, what advice would you give to other artists looking to hone their craft?
Gerard: My advice is to just do it. For Filmmakers just be brave & do it. As long as you got a good story, you need to trust your source & go do it. As for other artists just make sure your passionate & go for it. The only thing stopping you is yourself.
*Fratello is now available to purchase on DVD on Amazon & CreateSpace. The film is closing in on a North America distributor where you can view the film pretty much everywhere.