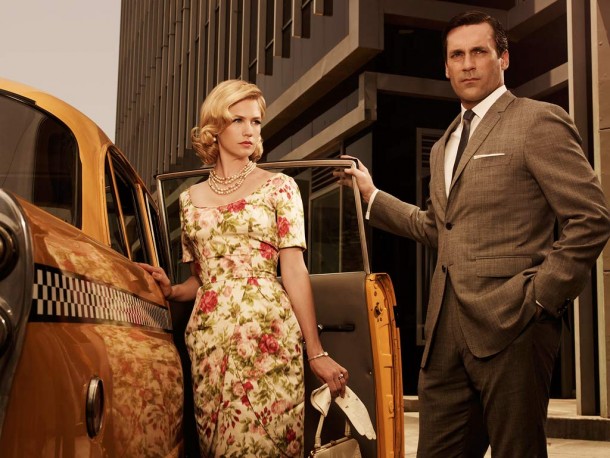 I love Mad Men. I honestly love it so much it hurts sometimes. So it brings me great pleasure to report that AMC has finally given the show's fifth season an air date rather than the vague "Spring 2012" they've been parroting in press releases for a while now.
The news comes from Donald Draper himself, Mr. Jon Hamm. Hamm appeared on the Doug Loves Movies podcast recently,  and when asked when the show would return Hamm claimed that March 25th was the magical date. Seeing as The Walking Dead will end their season two run on March 18th, the cable channel needs something to take up the Sunday at 10pm time slot. It makes sense they'd try to build Mad Men's audience by promoting it like crazy during the Walking Dead finale, the show that remains the network's biggest ratings smash.
Mad Men has been culling a small but rabid audience for the past few years and has been routinely walking away with the Outstanding Drama Series Emmy.  If you haven't seen the show before and would like to catch up in time for the premier, seasons 1-4 are available on Netflix Instant. I highly recommend it.