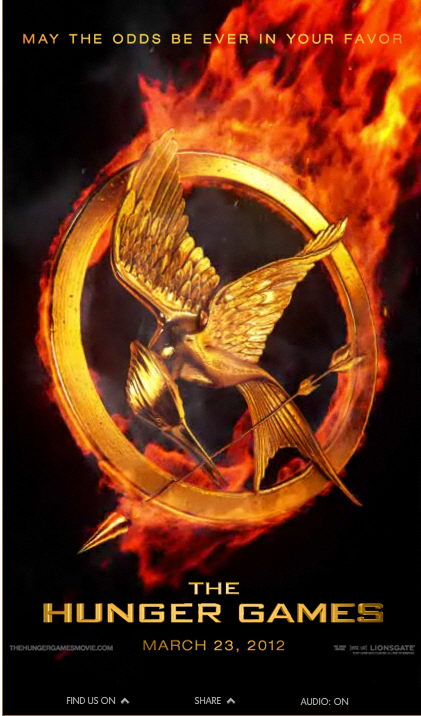 Yahoo has unleashed one of those fancy motion-posters for Lionsgate's The Hunger Games, the film adaptation of Suzanne Collin's novel. The book details a sci-fi world where children are taken from their homes and forced to fight to the death for the evil government's amusement. Lionsgate is hoping for a Twilight sized hit with this one, as the books are very popular with the late teen/early twenties set.
Directed by Gary Marshall (Pleasantville, Seabiscuit) and starring Oscar nominee Jennifer Lawrence, The Hunger Games reaches theaters on March 23, 2012.
Click here to check out the animated poster.