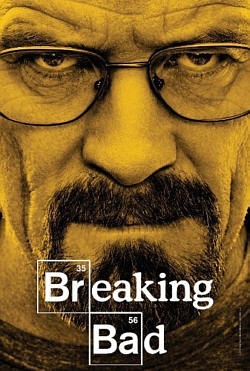 The past few months have been turbulent for AMC, with reports of Breaking Bad possibly leaving and Walking Dead show runner Frank Darabont leaving (whether he was fired or willingly left depends on who you ask…). Not to mention a toxic reaction to the season finale of The Killing and Mad Men taking up a huge chunk of their money.
Well, the good news is that Breaking Bad will air its fifth and final season on AMC and will have 18 episodes to wrap up Walter White's violent tale of sex, drugs, and crime. The bad news is that to make that all happen they're splitting the upcoming season of The Walking Dead into two parts. The Hollywood Reporter has the details, which include the season airing seven episodes this fall and seven next February. The season premier will be a ninety minute affair just as the pilot was, and will arrive on October 16th at 9pm. Splitting their highest rated series so it'll air through out the year and maximizing ad revenue is a smart play, and I'd bet on them doing the same for Breaking Bad's final season.
AMC has also announced the green-lighting of two reality series. One, JJK Security, follows a security firm from Georgia as they go about the daily routine of private investigations, personal protection, and neighborhood patrols.
The other, Secret Stash, is the brain child of Dogma and Chasing Amy director Kevin Smith and revolves around the employees at his New Jersey comic book store, Jay And Silent Bob's Secret Stash. Smith, who is due to retire from film making after his horror film Red State (which is now available for DVD pre-order
) and his upcoming hockey film Hit Somebody are wrapped, has branched into radio and hinted at segwaying into TV, so this seems to be his next step.
Its been fascinating to watch AMC grow from a small cable channel to the number one place for creative folks to want to work, and here's hoping they keep up the quality as well as the quantity of their programming.