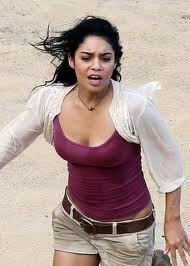 The sequel to the Brendan Fraser led film has now discovered its release date. The film features returning star Josh Hutcherson, as well as a new cast including Dwayne Johnson, Michael Caine?, and Vanessa Hudgens?. The film is due for release on February 10th, 2012 in both 2D and 3D formats.
Journey 2: The Mysterious Island (2011) aka "Untitled Journey to the Center of the Earth Sequel" – USA (working title) plot: Sean Anderson partners with his mom's boyfriend on a mission to find his grandfather, who is allegedly missing on a mythical island.
Directed by Brad Peyton. Screenplay written by Brian Gunn, Mark Gunn and Richard Outten.