MSN has the newest photo from Peter Jackson's "The Hobbit," prequel to the Academy Award winning "Lord of the Rings" trilogy. Warner Bros have been releasing pictures for about a week now, first of Nori, Ori, and Dori and followed by the Klingon-esque Oin and Gloin. All these homely dwarves must have the marketing folks a bit worried. "How will we pull in casual female viewers without any sexy elves this time?"
Well, ladies, meet the charming Fili and brooding Kili!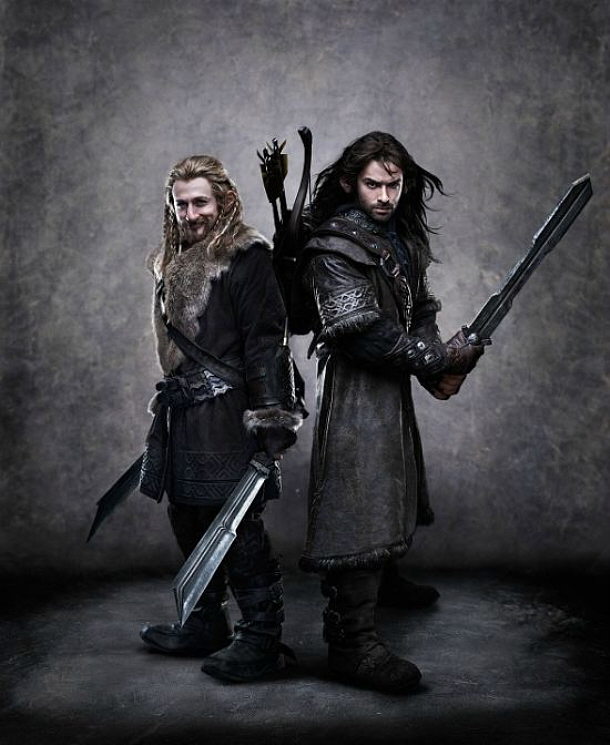 Who needs Legolas with these chaps around?
"The Hobbit: An Unexpected Journey" opens on December 14th, 2012, and the saga concludes with "The Hobbit: There and Back Again" on December 13th, 2013