Joshua Maxim-Acevedo Hall is a man of many talents. With a major interest in UFC fighting, he works a tough day each day putting together his work of art, a film revolving around fight Anthony Pettis. To this day, he is driven to accomplish this goal and to craft a final product of a great and alluring film.
Kale: What got you into film making?

Joshua: I was fan of movies since I was 6 years old. Jaws and Star Wars were my first influences. By that point, I knew I wanted to be a film maker.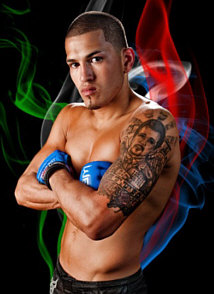 Kale: What interested you in UFC fighting?
Joshua: A hand ful of my friends were big fans of it. I started to watch it with them and I was hooked. I was WWE fan as well, I remember when the UFC guys would jump ship from Wrestling to UFC and visa versa…like Shamrock, Tank, Bobby Lashley, and few others.
Kale: Who is your ideal actor for the role of Anthony Pettis?
Joshua: I had few in mind. Not to give away to much of the story but we watch Pettis grow from 15 to 22 years old in the film. So this may require more than one actor. Pettis has also expressed acting in the picture. So that might be a factor. But I would cast an unknown for the young Pettis.
Kale: How do you like to connect with fans?
Joshua: Anyway possible, in person, over the internet, Q&A sessions on stage or film festival. What ever is presented to me. I am very personable and love interacting with people.
Kale: What is the hardest part of crafting a film about a real person?
Joshua: Making sure everything is correct. Making sure I have the persons or fans approval. When the script was completed, I personally emailed it to Pettis and his good friend. To make sure I was on ball with everything. If anything needed to be changed…we can discuss it. This is why I had a list of questions for Pettis when we spoke in person. I wanted to get his story right and make it into a good movie as well.
Kale: What pleasures do you get from making a film?
Joshua: I've been pursuing this business for years. But this is a tough business. Just the fact that you got something done and its seen by people. That is a pure joy and excitement. Like I said, I am movie buff at heart. I love movies, all kinds. Just watching a good movie is spiritual , getting ideas from it and placing it on a script or on the screen. That's awesome.
Kale: Will the film be a short or a full feature?
Joshua: This will be a full feature and seen all around the world. Pettis story needs to be seen by the people. He truly has a success story. Been in talks with Arch Stone distribution. They have world wide distribution options.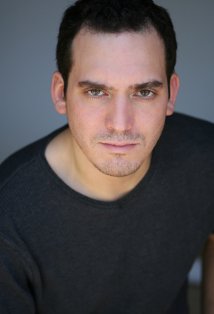 Kale: Who influenced you to get into film making?
Joshua: My biggest influence was Spielberg, Jaws was one of the first films I saw as a kid. I followed most of movies ever since. But I am big fan of Tim Burton, James Cameron, Sylvester Stallion , Mel Gibson, M. Night Shyamalan. I am big fan of anyone who has placed their hands on everything ( writing, producing, directing, etc)
Kale: What drives you to work harder?
Joshua: I am very motivated and competitive. This is a tough business but I have been very lucky to so many people help me out and point me in the right direction. This reminds me there is something bigger to come in the near future.
Kale: What are a few of your hobbies?
Joshua: I am always at the gym, I am a fitness nut at times. I love creative writing in all fashions.
Kale: UFC involves rough fighting, what do you fight for in your life?
Joshua: To be successful, to be happy and help others.
Kale: When can we expect to see the film's release?
Joshua: I am shooting for a December 2013.
Kale: What can you say about the film industry to help newcomers?
Joshua: Keep doping what your doing..keep acting, writing, directing. Get a collection of work together, try to spice up your resume, reels and profiles best you can. What you are doing today may seem meaningless but tomorrow could bring you gold.
Kale: Where do you see yourself in 5 years?
Joshua: Successful, living well and good health. I get to keep working on what I love to do.
You can read the article : UFC Star Anthony Pettis Movie In The Works By Joshua Hall
Links:
http://www.imdb.com/name/nm2540393/
http://johnnyjavasproductions.com