The Girl With The Dragon Tattoo has been out for a few weeks now, and it hasn't done nearly as much business as most people expected. With a $90 million budget and a massive marketing budget to boot the film has only claimed $60 million in the States. This has caused many to speculate whether Sony would develop the next two novels in the Millennium series or just call it quits.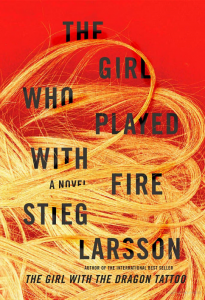 Whispers of failure are never pleasant, and Sony has released a statement to EW claiming: "[Dragon Tattoo] continues to do strong business and nothing has changed with respect to development of the next book."
Steve Zaillian, the screenwriter of the first film, is reportedly hard at work adapting the sequel. Daniel Craig and Rooney Mara are contractually obligated to return. Director David Fincher is a free agent, and I honestly don't know whether he'd care to come back to the franchise or not. The guy is an enigma. Sony is targeting a late 2013 release date, so we'll see quick movement on this if they're really serious about it.
You can read my review of The Girl With The Dragon Tattoo here.
We'll keep you updated on the story as it develops.