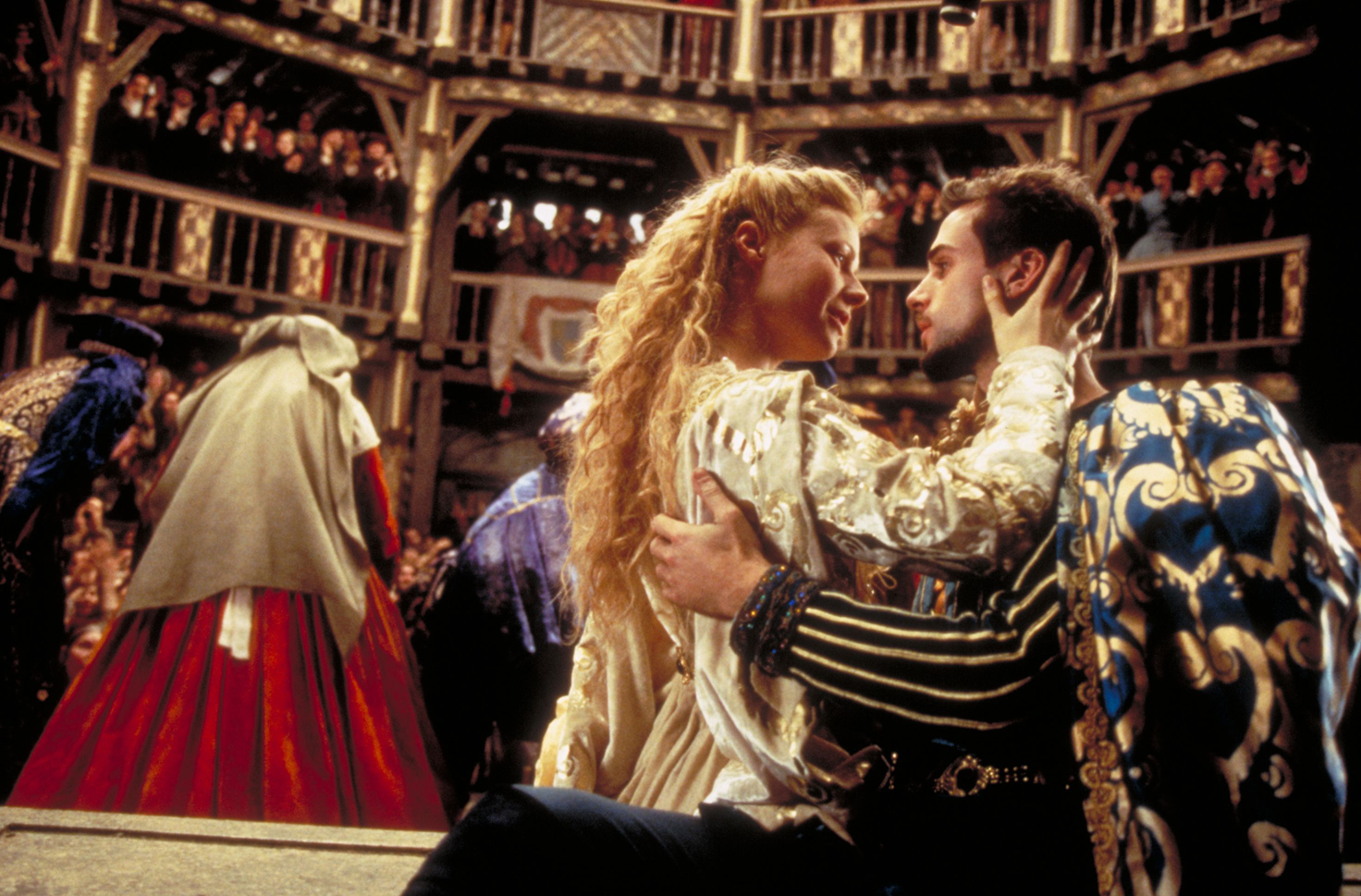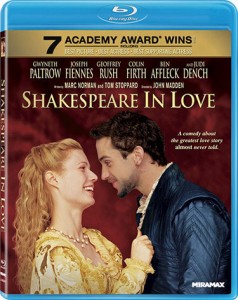 I love love love the Shakespeare In Love movie! The wonderful characters, the elegant costumes, the whimsical music, and the engaging story that includes romance, love and drama. This movie is packed full of award winning actors including Gwyneth Paltrow, Judi Dench, Geoffrey Rush, Ben Affleck, and it also won 7 Academy Awards (including best picture).
If you haven't seen it yet, you might want to watch it now that it's coming out on Blu-Ray.
Here's a synopsis: Out of ideas and cash, a young Will Shakespeare (Joseph Fiennes), is in search of a muse to break his creative drought. After meeting the lovely Lady Viola (Gwyneth Paltrow), the two find themselves entangled in a secret romance that rejuvenates Will's creativity. His pen flows like never before until he uncovers two unexpected truths about his new lover – she's promised to marry someone else, and she's successfully impersonating a man to play the lead in Will's latest play.
SHAKESPEARE IN LOVE Blu-ray Clips!!
Shakespeare in Love – Blu-ray Trailer

Shakespeare in Love – Film Clip: "The Dance"

Shakespeare in Love – Film Clip: "The Kiss"

Shakespeare in Love – Film Clip: "Ned's Return to Rose Playhouse"

Shakespeare in Love will be available on Blu-Ray this January 31, 2012.