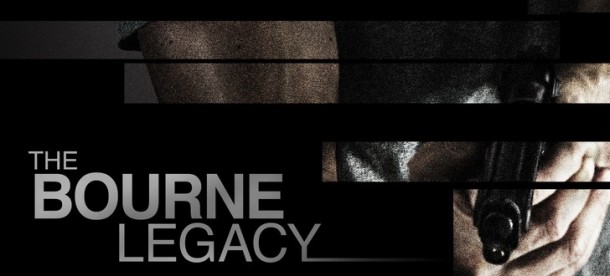 The Bourne franchise is the closest thing we Americans have to Bond. At least, that's what Universal wanted when they started this franchise. The Bourne Identity director Doug Liman took an exceptional book and turned it into a capable action vehicle for Matt Damon, and that success spurred a sequel directed by Paul Greengrass. Greengrass took the series in a completely different direction, churning out amazing films that were both treatises on fear and deception in post 9/11 America and excercises in cinematic kineticism. Greengrass' Bourne Supremacy and Bourne Ultimatum are both action films with incredible urgency behind them, and that urgency moved things along so quickly that minor plot holes and leaps of logic were easily overlooked.
Tony Gilroy, the screenwriter for all the Bourne films, slows things down considerably as the director of The Bourne Legacy, the first film not to feature Matt Damon's title character in any way other than in the fringes. The slower pace hurts the film in a number of ways, beginning with how it highlights the flick's bare bones plot. All the Bourne films are deceptively simple, but Legacy feels slightest due to the slacked pace.
Legacy centers around Aaron Cross, another deadly assassin that was part of a black ops program similar to Bourne's. After Pam Landy and Jason Bourne blow the lid off of Treadstone, the powers that be decide to destroy all evidence of any black ops program, and this puts agents like Cross in the crosshairs. Edward Norton's Col. Eric Byer is the man with his finger on the trigger, and the film unfolds as Byer and Cross play a slick game of cat and mouse.
Unfortunately, Cross is no Bourne. I like Jeremy Renner a lot, but let's face it: Matt Damon blows him out of the water. Renner's Cross isn't a violent and driven shark like Bourne. Instead he's a survivor, a man who continually lives to see another day but never takes the fight to the CIA's door. Supremacy and Ultimatum twisted the game by having the CIA frantically search for Bourne before he could find them; Gilroy removes that twist and simply makes Cross run away for the entire movie.
If anything, Legacy proves that the Bourne films can't be America's Bond. For this series to work you can't push Damon to the sidelines and recast the lead. You need Bourne front and center. Legacy feels like the Tokyo Drift of the franchise: a place holder that will only be important a few flicks down the road when Damon returns and teams up with Renner to take the CIA down to its knees. Legacy is a nice enough action film, but as an entry in the Bourne franchise it feels like little more than a stepping stone. Let's hope that the place Gilroy and Co are heading is worth the wait.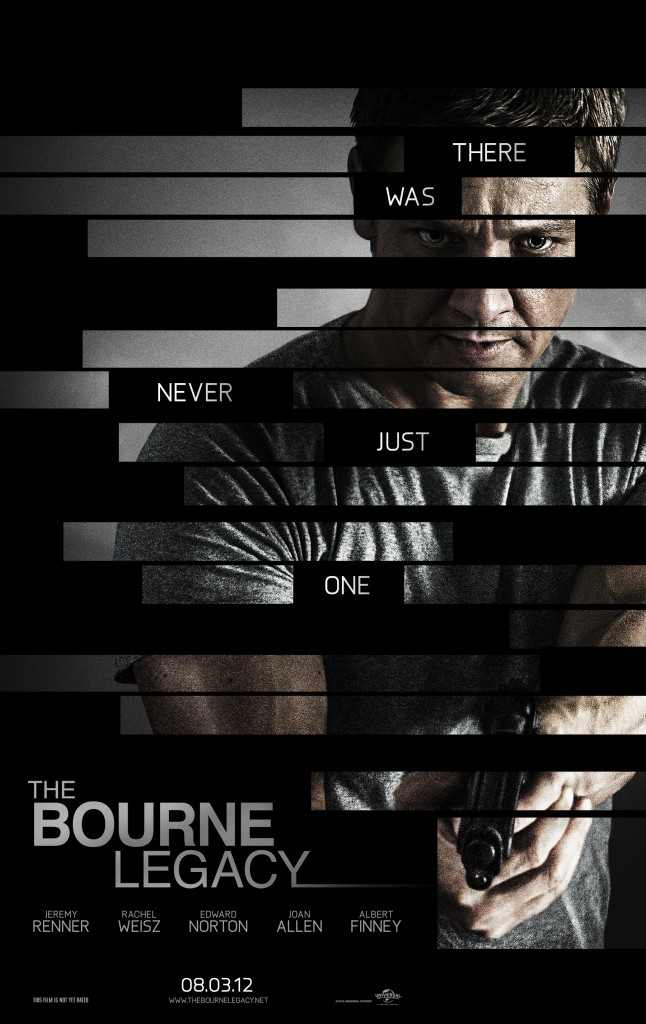 The Bourne Legacy is now playing in theaters everywhere.