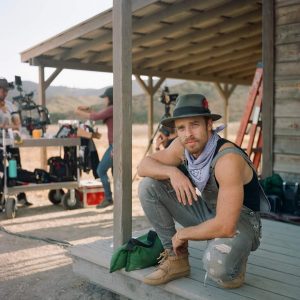 Justin Taite is a writer and director living in Los Angeles, CA. He's known for his work as an actor in "Devious Nanny," and the recently released "Outlaws Don't Get Funerals." He has written and directed the award-winning short film "The Awful Kind," which is a female-driven one-take western. Shot in Digital 4k format, "The Awful Kind" takes place after a horribly unsuccessful train robbery; the surviving gang of thieves begin to suspect they've been set up.
The visual style of "The Awful Kind" is tense, unique, and boldly cinematic. The film stars Keith Stallworth (Step Up 3D), Chloe Carabasi (30 Days to Say Goodbye), Charlie E. Schmidt (Criminal Minds), Alex Lynn Ward (Spades), Chris Finch (Romeo and Juliet), Nick Finch (The Andy Dick Show), Alejandro Bravo (Cicada Song), Chris Schwartzy (Buried Secrets) and Andrew Pagana (Raze, Anarchy Parlor).
Here are the newly released production photos: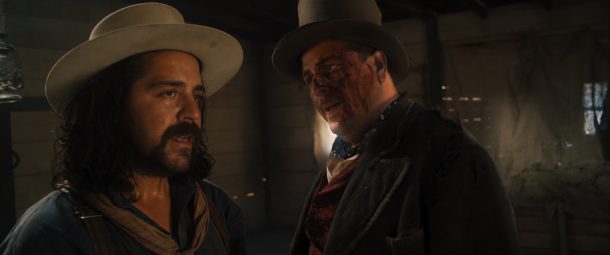 Nick Finch, Andrew Pagana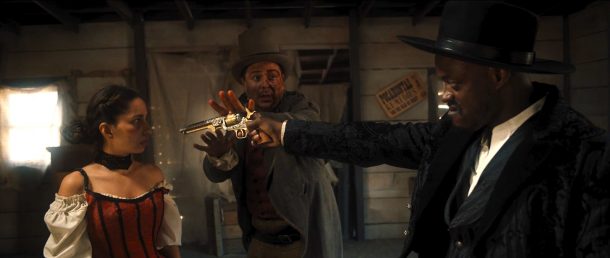 Alex Lynn Ward, Andrew Pagana, Keith Stallworth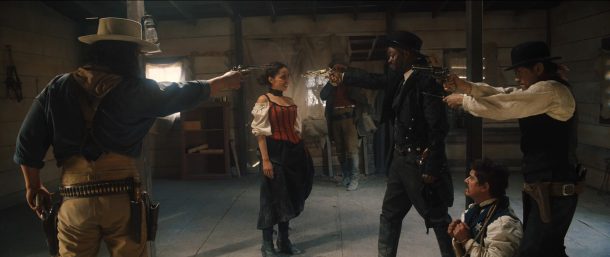 Nick Finch, Alex Lynn Ward, Andrew Pagana, Keith Stallworth, Chris Finch, Charlie E. Schmidt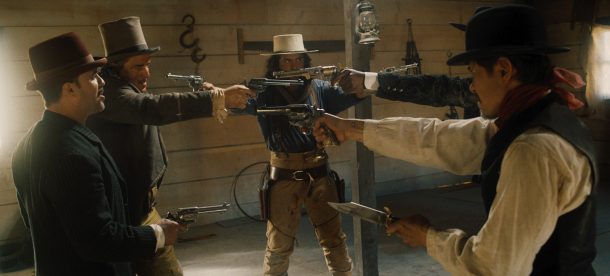 Chris Schwartzy, Andrew Pagana, Nick Finch, Keith Stallworth, Charlie E. Schmidt
"The Awful Kind" is a spec-pilot for an eight-hour revenge western epic that aims to reimagine the Clint Eastwood, "Man with No Name" archetype as woman in a male-dominated world. The film is set in the American Frontier in the late 19th century and inspired by the #METOO and TIME'S UP movements in 2017.
Justin states: "The real heroes here are the team behind the camera of "The Awful Kind," led by Director of Photography Nick Mahar. They became another character in the room, capturing all the action in and out of the actor's performances without disrupting the energy of the scene."
The film was funded by Executive Producers Lauren Telegdy, Brick-It Entertainment, Francine Roussy, and Keith Taite.
Here is the trailer:
You can follow Justin Taite's film work on IMDb and Instagram.
Photo of Justin Taite by Photo taken by Andy Pagana.