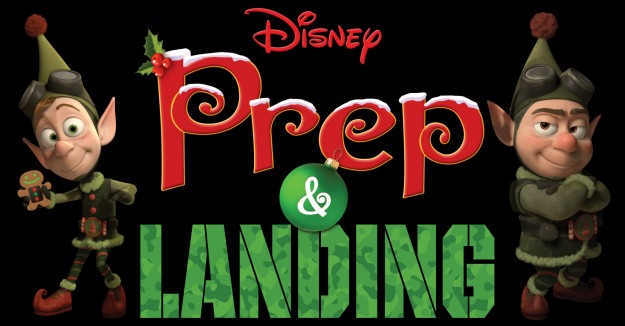 The 2009 holiday special Prep and Landing from Walt Disney Pictures is finally coming to DVD.
From the press release:
This coming holiday, Disney invites audiences of all ages to make Prep & Landing (the all-new modern classic Christmas tale) part of their family's "must own" holiday-viewing collection!  Arriving to DVD on November 22, 2011, Prep & Landing is the perfect blend of Christmas spirit, humor and entertaining characters that will keep the entire family grinning from ear-to-ear. Complete with two new bonus shorts – "Tiny's Big Adventure" and "Operation Secret Santa" (which features Betty White as the voice of Mrs. Clause).

Prep & Landing is an adorable holiday story about a high-tech team of elves who ensure homes around the world are properly prepared for their visit from Santa. After working for a tireless 227 years, an elf named Wayne (voiced by Dave Foley) is upset when he doesn't receive an expected promotion. Instead he is partnered with an idealistic rookie elf named Lanny (voiced by Derek Richardson) to execute a special Christmas Eve mission. While on their journey, Wayne and Lanny encounter unexpected challenges that push them to their limits and ultimately threaten Christmas for children around the world. But in the end, these two elves work together to guide Santa through a raging snowstorm in order to save Christmas.

Prep & Landing, which first debuted in 2009 as ABC TV's first animated television special produced by Walt Disney Animation Studios, features the voice talents of DaveFoley (Disney?Pixar's A Bug's Life, Toy Story 2, Cars) as Wayne, Derek Richardson (TV's "Men in Trees") as Lanny, Sarah Chalke (TV's "Scrubs" and "Roseanne") as Magee, Mason Vale Cotton (TV's "Desperate Housewives") as Timmy Terwelp, David DeLuise (Disney Channel's "Wizards of Waverley Place") as Dancer, Peter Jacobson (TV's "House M.D.," Transformers) as Waterkotte, Lino DiSalvo (Disney's Bolt) as Gristletoe Joe, William Morgan Sheppard (Transformers, The Prestige) as The Big Guy, Nathan Greno (Disney's Bolt, Meet The Robinsons) as Dasher, Hayes MacArthur (Life As We Know It, She's Out Of My League) as Thrasher and Kasha Kropinski (Fame, Big Fish) as Miss Holly.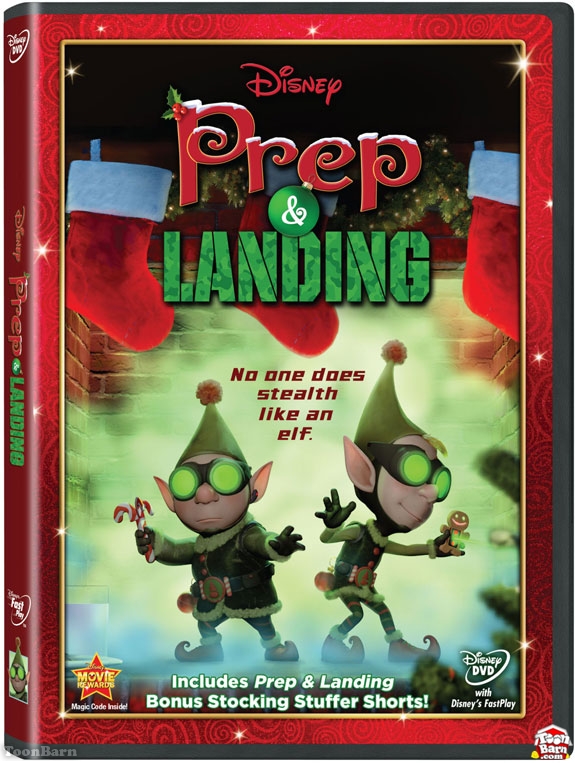 You can pre-order Prep and Landing here.