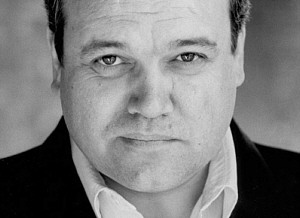 Shaun Williamson (Extras, Eastenders) is set to star in the new British comedy film 'This is Jayde: The One Hit Wonder'. In addition to his starring role he is also co-writing the script with fellow British actor and co-star Mark Noyce (On the Ropes).
'This is Jayde: The One Hit Wonder' tells the story of Jayde (played by Mark Noyce) who having once tasted fame in the 90's as part of a chart topping duo now desperately wants a return to the limelight. After several failed attempts Jayde places all his hopes on a TV talent show hosted and created by Shaun (Shaun Williamson).
Frozen Echo Productions and Ink Pixel Films are heading production with UK distribution being handled by Cornerstone Media International.
Shaun Williamson, Actor and Writer said:
"I'm very pleased to be working on 'This is Jayde: The One Hit Wonder' with Mark (Noyce). We're having lots of fun with writing it together; it's going to be an interesting and very different role for me to play."
Mark Noyce, Actor and Writer said:
"The script is coming together extremely well and collaborating with Shaun (Williamson) is great. He's a fantastic writer so I'm very excited to have him involved creatively."