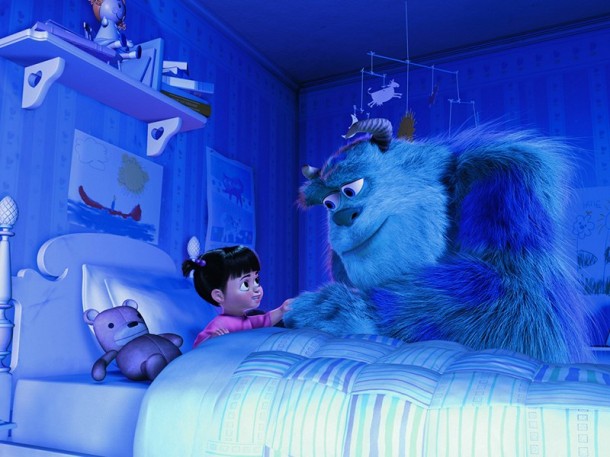 After the massive success of The Lion King 3D, Disney has prepped a bunch of animated films for 3D rerelease. Pixar's 2001 classic Monsters Inc is getting a re-release this holiday season, just after Finding Nemo and just before The Little Mermaid.
If you're somehow unfamiliar with Monsters Inc., here's a plot synopsis:
Monsters generate their city's power by scaring children, but they are terribly afraid themselves of being contaminated by children, so when one enters Monstropolis, top scarer Sulley finds his world disrupted.
Monsters Inc 3D hits theaters on December 19th, 2012.