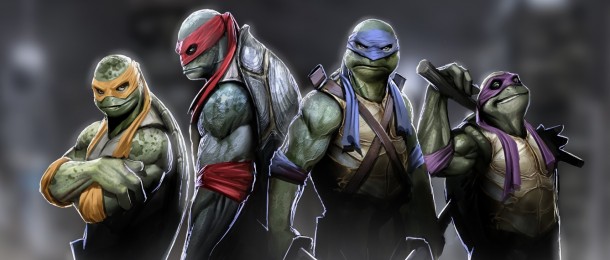 Cowabunga, dudes. The Teenage Mutant Ninja Turtles franchise is a guilty pleasure of mine, and I have a lot of affection for the 1990 live action film as well as the 2007 animated flick. The less said about Secret of the Ooze, the better.
Paramount has been trying to get a reboot of the turtle franchise of the ground for about a year now with Transformers director Michael Bay as a producing partner. Variety has the scoop on which director has been chosen to helm the flick, and the choice is Jonathan Liebesman, director of Battle: Los Angeles and the upcoming Wrath of the Titans.
Josh Appelbaum and Andre Nemec are currently writing the script. The pair recently broke into features by penning Mission: Impossible–Ghost Protocol. I thoroughly dug Ghost Protocol and I thought Battle: Los Angeles was a good directorial effort in search of a better script, so hopefully these talents will combine for a solid Ninja Turtles flick. With Bay on board as producer we can certainly expect a film closer to the Turtles' gritty comic book roots than the saturday morning cartoon. I don't think the Turtles need to be gritty, but I can't help but chuckle at a Frank Miller-esque Shredder.
We'll keep you updated as the story develops.