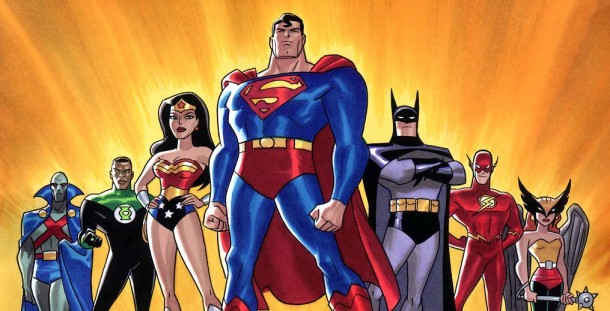 Warner Bros is under a lot of pressure right now. All their long term franchises are ending, and they've had little success starting up any new ones. The Dark Knight is done. Harry Potter is finished. They've got The Hobbit on deck to weather the storm, but most of their eggs are being put into the DC Comics basket, particularly after they watched Marvel earn over a billion dollars across town. Superhero films have never been more popular, and the WB owns the rights to some of the biggest heroes of all.
Superman. Batman. Wonder Woman. The Flash. Green Lantern. When these heroes unite they form the Justice League of America, and that's the story Warners is most anxious to tell. Right now their plan is to get Superman off the ground in Man of Steel next summer and use him in Justice League, thus rebooting Batman and Green Lantern while finally bringing Wonder Woman to the big screen as well. The future of the studio rests on Justice League, and they need to get the perfect director for the job.
Word leaked late last night that the studio has offered Ben Affleck the director's chair, and I'm jazzed by that choice. Affleck's hit it out of the park with Gone Baby Gone and The Town, and the word swirling around his upcoming Argo is insanely positive. Best Picture positive. The studio recently moved Great Gatsby—their supposed Oscar front runner—to next summer, and one has to wonder if that was done so more campaign dollars could be used on Argo.
I'd love to imagine an Affleck helmed Justice League, but I doubt it'll come to pass. For one, Affleck's sensibilities seems much better suited for the Batman reboot rather than the huge scale that JL will require. He's also got The Stand on his plate, and that seems like the next logical step rather than making a huge leap. The guy just got his career back on track and I can't imagine he's keen to risk it all on something the studio is so heavily depending on.
This is all speculation of course. The offer's there and Affleck hasn't given his answer as of this reporting. We'll keep you posted as this story develops.