The Wrap has the scoop on Melissa Mathison, the writer of Spielberg's classic ET, hired to pen an adaptation of Roal Dahl's classic work The BFG. Dreamworks recently bought the rights to the book and hope to get the ball rolling straight away.  The studio has been enjoying a steady stream of success these past few months with The Help ruling the box office and Real Steel getting surprisingly positive word of mouth and primed to open big in a few weeks.
The BFG was first released in 1982 and quickly became another jewel in Roal Dahl's very flashy crown. The author also penned James and The Giant Peach, Fantastic Mr Fox, The Witches, and perhaps most famously Charlie and the Chocolate Factory. You'll notice all those works have been adapted for the big screen over the years, and The BFG has been standing in the wings for a while now just waiting for the right folks to come along.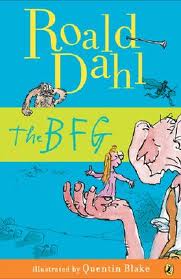 Here's a synopsis, via Amazon.com:
Evidently not even Roald Dahl could resist the acronym craze of the early eighties. BFG? Bellowing ferret-faced golfer? Backstabbing fairy godmother? Oh, oh … Big Friendly Giant! This BFG doesn't seem all that F at first as he creeps down a London street, snatches little Sophie out of her bed, and bounds away with her to giant land. And he's not really all that B when compared with his evil, carnivorous brethren, who bully him for being such an oddball runt. After all, he eats only disgusting snozzcumbers, and while the other Gs are snacking on little boys and girls, he's blowing happy dreams in through their windows. What kind of way is that for a G to behave?

The BFG is one of Dahl's most lovable character creations. Whether galloping off with Sophie nestled into the Soft skin of his ear to capture dreams as though they were exotic butterflies; speaking his delightful, jumbled, squib-fangled patois; or whizzpopping for the Queen, he leaves an indelible impression of bigheartedness.
We'll keep you updated as the story progresses.