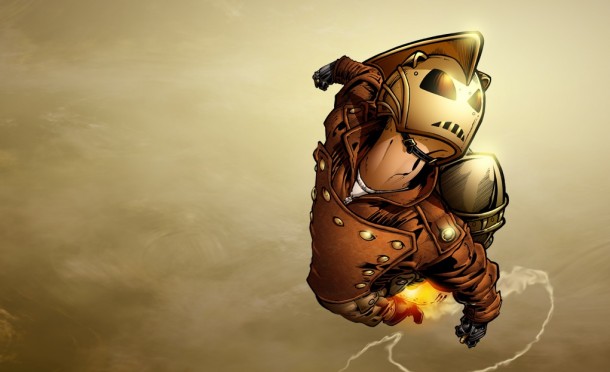 According to Vulture, Alan Horn is setting up a remake of The Rocketeer as his first production as the new Disney chairman. Horn recently took the job after Disney underwent massive restructuring due to a string of flops that culminated in John Carter's $200 million loss.
Disney released the original 1991 film on BluRay this past December, and sales must have been pretty encouraging. The Rocketeer was a mid-level hit when it was first released, but has since amassed a major cult following that could definitely provide a groundswell of word of mouth for this new interpretation of the character.
For those unfamiliar, The Rocketeer is based on a comic from the 80s that existed as a throwback to the serials of the 30s. Much like Indiana Jones, the Rocketeer would fight Nazis and perform feats of bravery all in the name of the American way.
There's no talent attached yet, so this remake may be a few years off, but Horn is meeting with writers and directors over the next few weeks, so expect development on this to come soon. We'll keep you updated when that information rolls in.