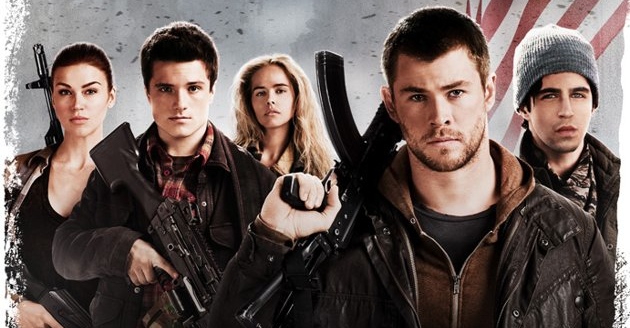 I love the original Red Dawn, and I've got high hopes for this remake. Chris Hemsworth and Josh Hutcherson are strong upcoming talents, and Josh Peck was fantastic in The Wackness and Mean Creek, so I'm holding out hope on him as well. Director Dan Bradley coordinated stunts on some great movies, including a few Bourne and Spider-Man films. These are all good signs for some great B-movie fun, and that's really all you can ask from a movie like Red Dawn.
Here's the official synopsis:
In Red Dawn, a city in Washington state awakens to the surreal sight of foreign paratroopers dropping from the sky – shockingly, the U.S. has been invaded and their hometown is the initial target. Quickly and without warning, the citizens find themselves prisoners and their town under enemy occupation. Determined to fight back, a group of young patriots seek refuge in the surrounding woods, training and reorganizing themselves into a guerilla group of fighters. Taking inspiration from their high school mascot, they call themselves the Wolverines, banding together to protect one another, liberate their town from its captors, and take back their freedom.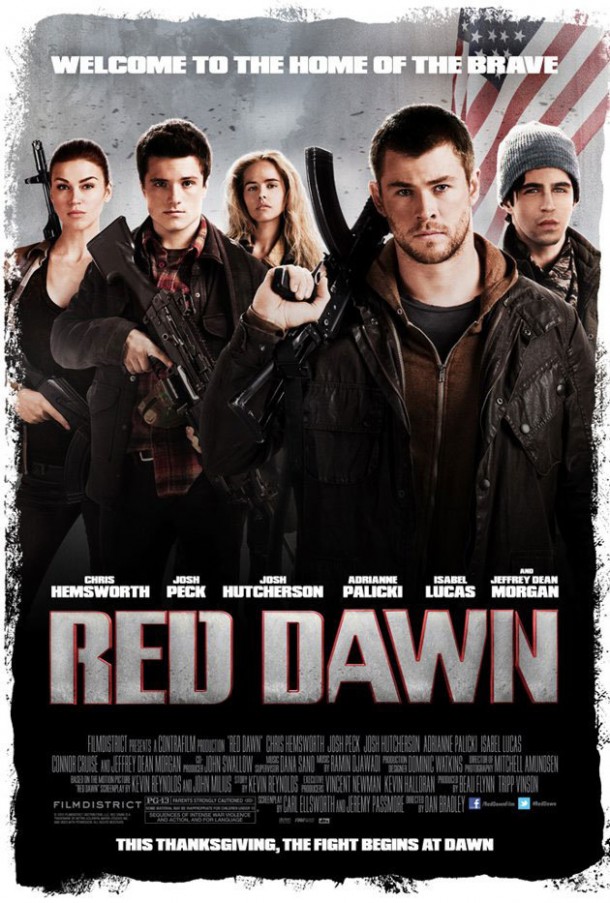 Red Dawn hits theaters on November 21st, 2012.