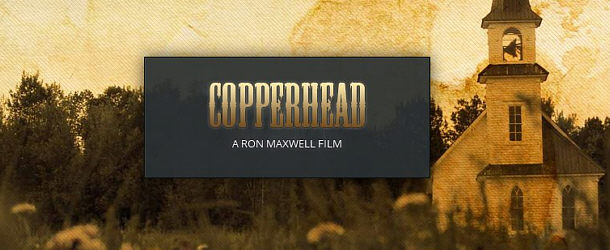 Starring Billy Campbell, Angus MacFayden and Peter Fonda!
Kings Landing, New Brunswick, Canada- By Jim Lavoie
Billy Campbell, one of the stars of "The Killing" (Gods & Generals, Gettysburg), Angus MacFayden (Brave Heart, Titus, We Bought a Zoo), along with Peter Fonda (Easy Rider, 3:10 to Yuma) lead a stellar cast in acclaimed author Bill Kauffman's (Ain't My America) screenwriting debut. His adaptation is based on the classic 1893 Civil War novella by Harold Frederic.
"Harold Frederic's novel is such a rich, complex work—deeply moving, yet honest and unafraid to confront the paradoxes of the Civil War," says Kauffman "It's a perfect subject for Ron Maxwell, our foremost cinematic interpreter of that war."
Director Ron Maxwell (Gettysburg, Gods & Generals) is at the helm as principal photography is already underway at Kings Landing, New Brunswick,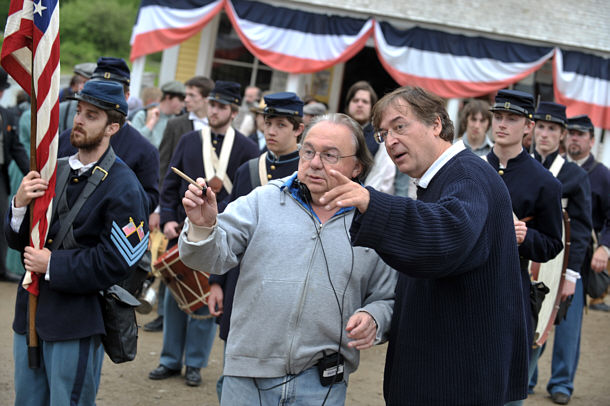 Copperhead The Movie; Directed by Ron Maxwell, Screenplay by Bill Kauffman Co-produced by John Houston Based on the Harold Frederic novel 'Copperhead' Video …
Kauffman traveled to New Brunswick prior to the production's start to inspect the shooting location for "Copperhead" at the King's Landing historical site.
"King's Landing is magnificent," he says. "It lends itself to a wonderfully evocative recreation of the small settlement that is at the heart of Copperhead—a small community that is ripped apart just as the country itself was ripped apart by the war."
Bill Kauffman has written nine books and is a frequent contributor to the Wall Street Journal. He is an interesting man to say the least, quick witted and articulate. A constant observer on set, he is very appreciative of the skill sets required to make a movie of this magnitude. He speaks very highly of the cast and crew and has enjoyed his interaction with them thoroughly.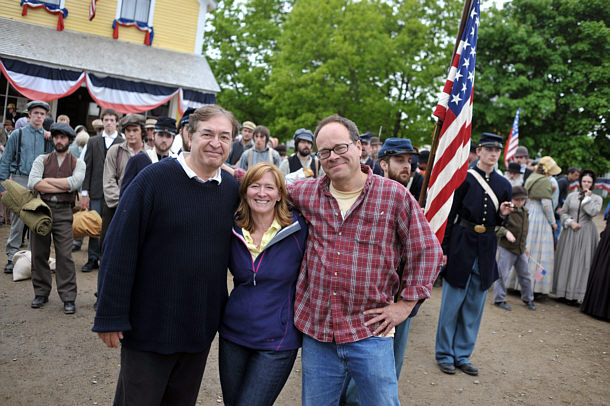 "This is a supremely talented cast, crew, and director. I'm honored to share this experience with them."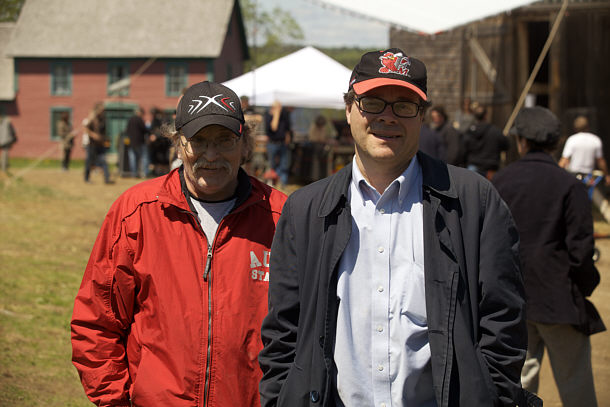 This may have been Bill Kauffman's screenwriting debut but having read his brilliant script I can tell you it is just the start with more to come, mark my words!
Official site: Copperhead the Movie
Breaking News: Peter Fonda On Set of "Copperhead"
It was and is a classic movie from the late sixties, it captured the world in a time of social transition and unrest! It gave new life to tricked out choppers, tear drop sunglasses, football helmets and God damn the pusher man. Billy and Captain America, spaceships flying in formation, "Easy Rider" defined a generation! Film royalty comes to Kings Landing as "Copperhead" welcomes Peter Fonda!
For all the Latest:
Like Copperhead on Face book
http://copperheadthemovie.com/#!/?page_id=129
For more on Bill Kauffman: www.billkauffman.net
www.KingsLandingHistory.com
By Jim Lavoie