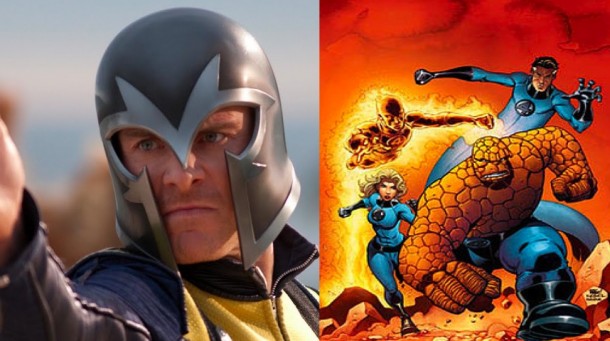 A while back we reported that 20th Century Fox hired Simon Kinberg to write a sequel to X-Men: First Class, the wildly successful prequel/reboot of the X-Men franchise. Deadline has a story about the upcoming slate Fox has got brewing, and mentioned within is the fact that Matthew Vaughn, the director of First Class and Kick-Ass, has officially signed on to direct the sequel. Bryan Singer the director of the first two X-Men films, is staying on as a producer.
Also mentioned in the story is a reboot of the Fantastic Four films. Fox seems to be very happy with the job director Josh Trank did with Chronicle, and they've signed him on to develop the reboot of the popular Marvel characters.
I'll be checking out Chronicle soon, but early word is that the picture shows great potential for Trank despite a lackluster script. The film's style is definitely unique, and I can see it fitting the Fantastic Four very well.
Matthew Vaughn's return to the X-Men has me very excited. I like Vaughn's films a lot, and he's made no secret of his desire to continue playing in the Marvel playground.
We'll keep you updated as these stories develop.