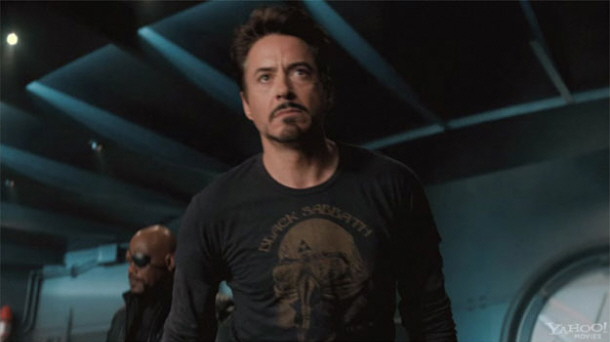 We're just seven months away from every marvel fan's dream film, The Avengers. Marvel has released a teaser trailer today, and it looks awesome.
Let's break it down, shall we?
–Samuel L. Jackson gets a great entrance as Nick Fury.
–Robert Downey Jr. gets most of the great lines.
–Jeremy Renner is doing his best to make Hawkeye look cool (and mostly succeeding).
–Captain America's got a very shiny new costume, and clashes with Stark, as he should.
–Thor gets my favorite moment: laughing at Iron Man and Cap's pissing contest. He is a god, after all.
–Tom Hiddleston's return as Loki, easily the best of the Marvel film villains, is welcome.
–To top it all off is Mark Rufallo as Bruce Banner, and if anyone can be counted on to do a great job, its Mark Rufallo. I'm sad to see Edward Norton gone, but they couldn't have gotten a better replacement for him.
I've been a big fan of the Marvel films so far. I never reviewed Iron Man or The Incredible Hulk formally anywhere, but I've watched them frequently since their release. Iron Man 2 was a major disappointment, but they bounced back with Thor (my review here) and Captain America, my favorite Marvel film to date. In the early 2000s there was effort to bring comics to the screen but not go to crazy or cartoony, and I'm glad we're out of that phase. Here, the costumes are colorful, the action is over the top, and the scale seems to be huge. That is what I want from an Avengers movie. Let's hope the final film lives up to this trailer's promise.
The Avengers comes to theaters May 4th, 2012.