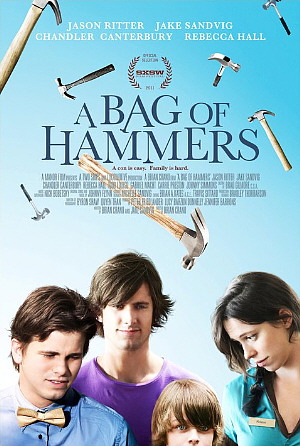 INTRODUCTION:
A vivid and wonderful film fraught with comedy, tragedy and heart. A film of ages of which begins with an aim for your smile but ends in your heart. A Bag of Hammers is one of those films that just captivates and penetrates the most sensitive part of your being, your heart. The film is a loving and caring picture with the creativity and inspiration to become one of the most cherished films in my life.
PLOT: 10/10
The plot revolves around two men who are on the wrong side of the law. They make their way through life with trickery and slick, deceitful cons. Stealing cars and capitalizing on others' loss of loved ones is what they do best, until one day soon into their lives walks Kelsey, a young boy with a neglecting and harsh mother who sees him as a secondary in life. She spends her days searching for a new career and nights away from home.
The two friends soon find themselves at an impasse when the fate of Kelsey befalls upon their hands. This decision tests the fabric and binding of the friendship and causes friction between providing care and protection to Kelsey, or sending him to foster care.
MUSIC: 10/10
The music of the film brings the spirit of caring and helps allow the audience to provide sympathy to the characters.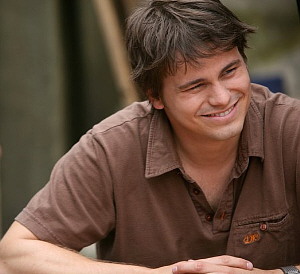 CAST: 10/10
At the head of a talented and awe-inspiring cast are Jason Ritter and Jake Sandvig as the two brotherly friends who provide aid to Kesley, who portrayed by Chandler Canterbury, shines with a performance that shows he has a bright future in acting. The beautiful Rebecca Hall stars as Melanie, Alan's (Sandvig) sister, who leans to the side of Ben (Ritter) on the decision of Kelsey's fate. They share the view of handing him over to the police to provide him with foster care.
Amanda Seyfried features in a small, but meaningful role as Amanda, Ben's ex-girlfriend, of whom Ben and Alan are involved with in a slight confrontation. Todd Louiso portrays Marty, the "supervisor" or "boss" of the two friends and provides hysterical comic relief. Carrie Preston brilliantly portray Lynette, the mother of Kelsey, bringing down upon the child a life of neglect and unloving motherly morals.
Last, but not least, in the role of Wyatt, a teacher who helps guide Kelsey, is Gabriel Macht. Wyatt shows sympathy to Kelsey's condition and does what he can to help provide relief from the life of which the boy lives. He strives to ensure the good care and protection of Kelsey and shows a potential to physically fight for him if needed. Macht shines in this performance and is a critical part in Kelsey's fate.
PACING: 10/10
The film felt like a story of never ending laughs and joy. It moved along as if it were a dream and ended brilliantly. I myself felt compelled to want more, but alas, the finale had to come about and left me with a relieving feeling.
TOTAL: 10/10
Overall the film is one of my favorites of 2011. I had the great fortune to see it at the 2011 Indianapolis International Film Festival with a select group of people and a Q&A finish with director Brian Crano. The film is one that will tug at your heart and provide you with joy at the same time. I cannot think of a better way to spend this day than to have spent it watching A Bag of Hammers.
Official Site: A Bag of Hammers | Twitter | Facebook