Gary Cairns, one of Hollywood's busiest and brightest faces, took a moment to chat with Movie Vine's Nicole about his upcoming projects, how road trips are good for the spirit and truly independent filmmaking.
Welcome to Movie Vine, Gary! I got the chance to take a stroll through your IMDb page and you've been a pretty busy man and will continue to be so. Kudos! You just had a film come out in March named 7 Days Away. What can you tell us about it?
Gary: IMDb lied, lol. The film is still in post. It's a faith-based film I did as a favor for some family in Colorado. It was fun shooting in Mexico as well.
MV: What kind of character do you play?
Gary: I play your typical wild guy who needs to find Jesus. That's really as deep as it goes with that one. If you're Christian I think you'll appreciate, and if not, well then watch my other stuff.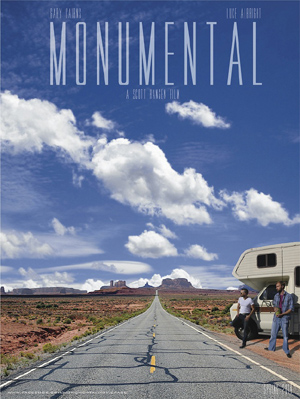 MV: Also in your upcoming projects, you have a film called Monumental that just finished with the funding stage. What can you tell us about your character, Steve?
Gary: Yes. The gist is: Steve is a "play it safe" kinda guy. He lives his life with tons of regret and through his epic journey, he learns to let go and enjoy life more.
MV: In the introductory video, you said the idea just came to you, that you wanted to write about these two guys on the road. What is about road trips, do you think, that lend so well to emotional unveiling?
Gary: Road trips not only allow you to take a physical journey but an emotional one as well. You learn a lot about who you are and who you would like to be when you go on a journey. You meet a lot of interesting people, for better or worse, and it challenges you to deal with uncomfortable situations that you can either choose to grow from or let you shelter yourself.
MV: It was mentioned Monumental is meant to be a completely independent film. This is always a difficult route for filmmakers to take but often said to be very rewarding. How are you liking the process so far? Would you do another movie this way?
Gary: Yes, we are truly doing this independently. It's very difficult but I'm enjoying the process a lot. Honestly, I wouldn't be able to pull this film off without having made the connections I've made the past 10 years. I'm able to pull favors from tons of friends for locations. Got Luke Albright involved, who came on and really helped the story in every way plus him playing Clayne is going to be awesome. Stuart Page putting in his hard work non-stop to make this film happen and to have Scott B. Hansen on board to direct and edit is amazing. He has such a great vision for Monumental; I can't wait for people to see. Making Monumental will be a monumental feat, but we will pull it off! Would I make another movie this way again? Abso-f-ing-lutely!!
MV: The Monumental film is specifically set for an actual trip cross country with the crew. What made you decide to do a trip versus picking a handful of locations to shoot at?
Gary: Well, we are shooting what we need to on the road trip like all the monuments. But all the stops on the way, most of them will be shot in and around Los Angeles. But yes, there will be an epic road trip just won't be in the order of the story.
MV: On top of acting, you've also managed to write a few features, including Monumental. Are you an actor first or a writer first? Or has it all blended together at this point?
Gary: Actor for sure. I had some stories I wanted to get off my chest so I wrote them but I'm not a screenwriter by trade. I'll leave that title for the real people that wake up and live and breath screenwriting. I'm a storyteller at best.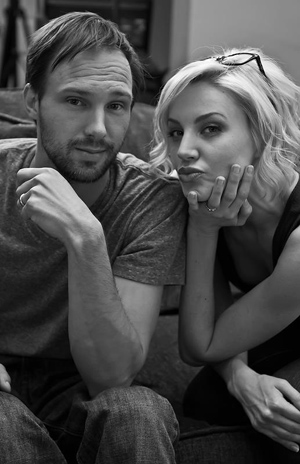 MV: Looking at the slew of upcoming, it looks like you've started to lean toward horror. Was this a conscious decision on your part to go toward the darker story-lines?
Gary: Honestly it's just whats popped up that's been interesting. What's not listed yet but will be soon.
MV: It sounds like you've struck a great partnership with Chad Law, by the way. How was it reuniting with him?
Gary: Indeed. I've been friends with Chad for over 8 years and it's been great. He's a truly great guy. An amazing writer and even a better guy. He's Dr. Frankenstein and I'm Frankenstein. He created a monster in me. His belief in me has transcended into a growing career.
MV: It looks like Black Butterflies is next in line and you sound excited for it. You play the main character, Allex, in that one. Can you give us a little insight into him?
Gary: Allex loses the love of his life and decides to drink his sorrow away. He lives a very lonely life until a stranger decides to cure him of his troubles in some very unorthodox ways. The stranger is played by legendary actor Brad Dourif! He has been an actor I've studied over the years so it was beyond words to work so close and intensely with him. I will forever cherish the moments I had with him and carry all the wisdom I learned from him. Keep an eye out for Black Butterflies! It's an interesting film. Nothing really like it.
MV: Is there a character you prefer to play? Or one you wouldn't play?
Gary: I don't have a preference. I just like to change it up from time to time which I've been fortunately been able to do. Nothing I wouldn't at least think about playing.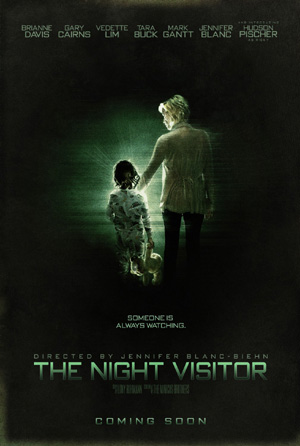 MV: With so much going on, have you managed to squeeze in some breathing time? What do you do when you get the chance to relax?
Gary: I had some breathing time then The Night Visitor popped up out of nowhere. Now I'm just prepping for Monumental and all that follows. Breathing time has been limited but when I can, I enjoy being home with my family. I'm a home body that's a workaholic if that makes any sense.
MV: Thanks again for the chat, Gary.
Gary: Thanks Nicole for your interest in my work!
Follow Gary on Twitter, find out more about Monumental here and keep up with his many other projects here as well.
By Nicole Carter