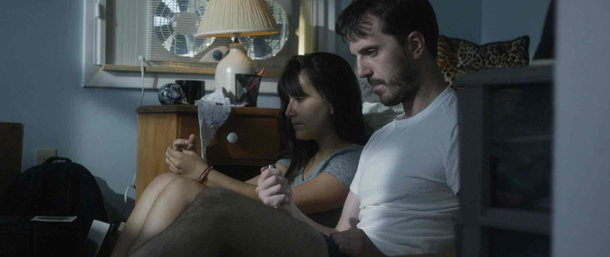 Rufus Chaffee is a filmmaker and the owner of Squeaky Wheel Productions. His most recent project is a short film titled "The Trouble with Uncle Max' which is a dark, thrilling, and very well-acted comedy. The plot chronicles Sonya and Joe, two young adults who hatch a plot to kill Sonya's extremely demanding and unpleasant uncle, Max, and take his money. Unfortunately for them, no matter how hard they try, Max will not die. The movie won "Best Thriller" at the New England Indie Film Fest and the SNOB (Somewhat North Of Boston) Film Festival. It also earned an "Award of Merit" at the Best Shorts Competition and was an official selection at the NYC Indie Film Awards, New Filmmakers Series New York. Recently, filmmaker RufusChaffee discussed the project:
Meagan Meehan (MM) of Movie Vine: What inspired you to get into the making of short films?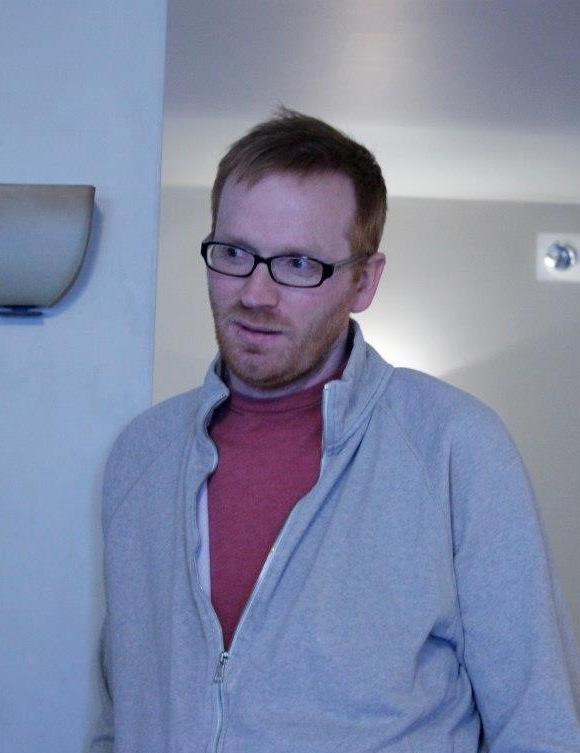 Rufus Chaffee (RC): I've been making films my whole life, whether it be with my friends when I was younger or now with a professional cast and crew. Making a feature film, however, takes a lot more time and resources and I'd had this script for a while so I decided to just really focus on making a well-crafted and Produced short film to really showcase myself and my team.
MM: Where did the idea for "The Trouble with Uncle Max" come from?
RC: Alfred Hitchcock once said that it's very difficult to actually kill somebody, it's a messy business I believe was how he described it so I took that idea and ran with it. Hitchcock actually shot a film called "The Trouble with Harry" near where I grew up in Vermont so the title is also a bit of a homage to him. The initial idea was about trying to kill somebody but to me a good film is always about more than just the plot, it's about the characters and what they're going through. I enjoy duality and contradiction in people so I also wanted to explore that and how different people can leave their mark on you even if you just interact with them for a short time. It's why Sonya says "Nothing's untraceable, there's always remnants" early on in the film. That wasn't just about a poison but also about people and our interactions with each other.
MM: How did you find the actors?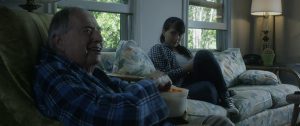 RC: It was a combination of things. I know the actress, Arianna Danae, who played Sonya and had worked with her before. It was clear to me that she would be the perfect person to bring Sonya to life and she really put her all into it and fought for what she believed in. Nat came through the audition process as he turned in a video audition and was clearly the best person for the role. He also did stunt coordination which was critical because it allowed us to have everything look realistic but more importantly keep people safe while doing it. Bill who played Uncle Max was recommended to me and I only needed to see about five seconds of him to know he would play Uncle Max. In real life, he's a very sweet and wonderful person but can't tell that in the film cause he's playing such a jerk. Logan, who played Fil, was another actor I was familiar with. Even though it's a small role, he was spot on and it was a great example of something taking something on the page and elevating it. So much of directing is casting because it's your actors that make you look good and casting the right person for the role is everything and I really feel like we accomplished that here.
MM: How long did it take the shoot?
RC: We shot for four days and it actually went really smoothly which isn't always the case. The making of a film is a very unromantic process with a lot of preparation and organization. It can be long stressful hours where things don't always go as planned. This shoot, however, went very smoothly which I think is a testament to the quality of the people involved.
MM: What were the most challenging and rewarding aspects of this project?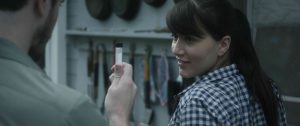 RC: The most challenging was trying to make a film with basically no money. We had enough to feed everybody and put them up but otherwise it was a labor of love for all. Logistically the hardest was just finding a house we could shoot at for four days. I never did find the perfect house but my parents had a house in NH we could shoot at so you work with what you have access to. The most rewarding was the people involved and atmosphere. I wanted to incorporate as much of my family as possible so my dad was set manager and my mom and brother helped cater and that really helped make it a fun family environment for everybody. The cast and crew were phenomenal and I think that positive energy really carried over into the film itself.
MM: What do you hope people take away from the film?
RC: I hope they take away that it's a great film made by a talented team that they want to see more from. The goal is to take this film as a starting point to bigger and better things.
MM: Do you have any upcoming projects that you would like to mention?
RC: There's a feature film I'm planning to shoot in January provided the financing comes through, fingers crossed. It carries the same energy and tone from this film into a feature even though the story is different. Many of the same people will be involved and I should know soon if we will be able to move forward.
* * * * * *
To watch a YouTube trailer of "The Trouble with Uncle Max" see here. The film is also available on demand via Vimeo along with a behind the scenes slideshow and Q&A with the director. To learn more, see here.