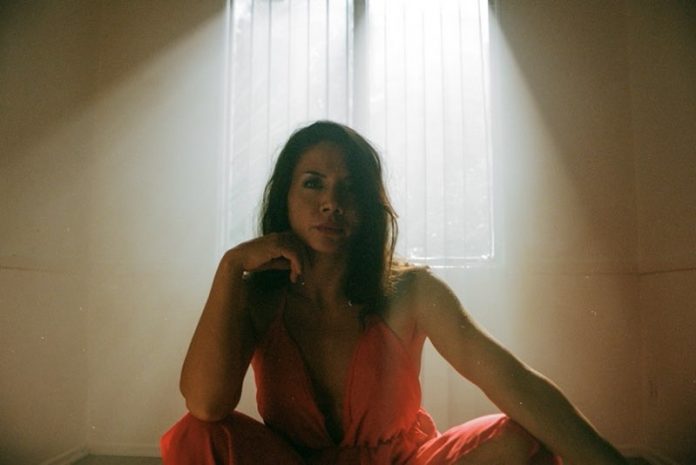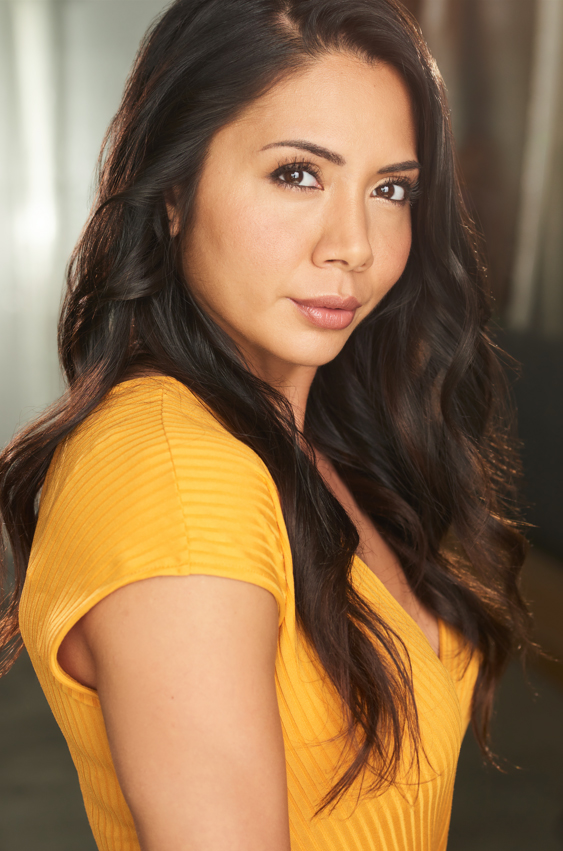 Krystle Houiess is an award-winning actress, director, producer, and Ph.D. candidate from Beirut, Lebanon. She has been working on her career in Hollywood for over ten years. Her first short film from college, "A Broken Tear," was screened in over 20 international film festivals and received six awards. While setting herself up in the United States, Krystle bounced back and forth to Beirut to shoot her feature film – "Maskoun" – in which she acted in, co-directed, and co-produced. After screening "Maskoun" in regional and international theaters, the feature film won over 36 international awards. 
In addition to her film work, Krystle has also authored a book titled "In Repetition," which is available digitally and in bookstores worldwide.
Within the interview below, Krystle talks about her experience working on her films and about what she will be working on next: 
When did you first know you wanted a career in the film industry? What was your motivation to get to where you are today?
Ever since I was a kid, I always wanted to perform. I remember winning the talent show when I was five for memorizing a song and singing my heart out on stage. Growing up, I always participated in theater productions and created a dance group with my friend. Entertaining was in my soul. I loved dressing up as a character, stepping out of my shoes, and performing to the audience. I fell in love with filmmaking and acting. Being able to tell a story and have people connect to that is unbelievable. Watching a movie to me is the ability to share a journey with the audience, and that's very important. I left my entire life behind in Beirut. I left my family, job, and life to come to Hollywood and pursue my dreams. That alone is my biggest motivation to achieve a bigger dream than that little girl who thought she could never make it out of the town she was from.
What is the driving force in your career? What is your focus, and who inspires you?
My main focus in my career is acting. I always loved acting. It allows you to step out from your life and become another human being with the essence of yourself. I focus on always relating to the character and bringing her out in the best way I can. My biggest inspiration is my dad. He passed away a few years ago, and because of his passing, it reminded me that life is short and gave me the courage to follow my dreams. He was a race car driver when he was young, and he wanted to pursue that career, but unfortunately, his life turned around, and he settled on becoming a family man. I spent my life growing up hearing the stories of how he raced and the awards he won. The excitement and thrill he had was inspiring, and I always wanted to have a passion for something like the way he talks about cars. When I lost him, I realized how time doesn't stop for anyone, so I gathered the strength and found a way to keep chasing after my dreams. Look where I am today, living the California dream I always had since I was a teenager, it's a struggle, but there are no regrets whatsoever.
You've won many awards for your film "A Broken Tear." Was this your first official project? What is the story about, and how long did it take to make the film, from concept to finished project? What are some of the lessons you learned? 
Yes, "A Broken Tear" was the first official film I produced & directed. It was supposed to be my graduation film, but I received a lot of positive feedback from my professors that I decided to submit it to film festivals. It was accepted to over 20 international film festivals and won 7 awards for directing, acting, sound and editing. It is a story of a love lost for inexplicable reasons and the tragedy of life in waiting for a broken tear to heal. Based on a true story where love is lost in a cold world. It took me four months to have a final draft I was happy with and three days of production. The whole process of completing the film took about seven months, from concept to completion. The biggest lesson I learned in completing my first short film was having a great team by your side who understands your vision. You really have to pick the main crew you need on your team. They make all the difference in helping you achieve what you want to create. 
How was your experience at the film festivals for "A Broken Tear?" Is there a way for people to watch the film?
It was magnificent and scary. As an actress, it's so easy for me to hide behind the characters I try to portray, but when it comes to the real me speaking in front of an audience, I am a deer in headlights. I remember when I won my first award, I got on stage. I was about to do the whole speech and thank everyone, but once I stood there knowing that all these people were film directors and producers, I got on stage, and the only words that came out were "Thank you" then I walked right off the stage and hide at my table *Embarrassed laughter*. But aside from facing the crowd, I was able to meet so many filmmakers from all over the world, which was a great experience. I was able to connect and see movies that were being shot by students who were just starting out just like me. They had the same passion and drive. It was very inspiring and motivating to be around them.
"Maskoun" is another project you worked on containing horror stories from all over the Middle East. How did you get involved with that project? How did you gather the stories? What are some of your favorite memories from filming it? 
Yes, "Maskoun" is my feature film. After receiving all the recognition from "A Broken Tear," I decided to continue directing and acting on bigger projects. I co-wrote "Maskoun" in 1 year, and it was ready for production after six months of prep. I had 65 cast members who were all supporting roles, and I was also starring in it. It was a bit hard juggling everything, producing, directing, and acting. But I made it work with the right team. The interesting fact about "Maskoun" is that it was shot in Arabic and English because I was aiming to get it released internationally and wanted to connect with the audience abroad. I gathered stories from a real medium who gave me the rights to recreate the experiences he had in every abandoned house he looked into. It was a chilling experience that made the hair in the back of my head stand up. One of the best memories I have of filming "Maskoun" was the day we had to shoot a crane shot drop where we tied the actress to an actual crane and tied the DP on top of her with the camera to shoot the shot. We were battling sunrise and had to get the perfect shot. I decided to be the Guinea pig and test the crane so that our actress was not harmed. They tied me up to the crane with our DP about 3 feet apart from me with the camera. Shooting that test shot brought so much fear and joy to my heart. The way I shot "Maskoun" was gorilla shooting, and that's what made it even more exciting. No CGI, just fully raw movie making. 
What are some of the challenges you've encountered in the film industry so far? 
The competition is brutal. The amount of people here trying to become actors is massive. You really have to be all-in when it comes to acting because if you blink for a second, you will miss out on an opportunity. You have to be ON the entire time; there is no break. You get an audition, and you have to jump out of bed and film it immediately so you can be one of the first to submit when the casting directors still have fresh eyes and aren't exhausted from watching the same thing over and over again. Another challenge would be getting the connections you need; it's all about who you can reach out to or who you can meet who is working on the next big project. It's a constant struggle, but it's worth it in the end. 
During Covid in 2020-2021, what kept you busy? Were you able to get creative and write and come up with new projects for the future? 
Tiktok, at first, I was keeping busy trying to keep people entertained. A few of my posts were popular, generating over 1.8 million views. I went on private photoshoots with friends to keep creating concepts. I even worked with a friend who hired me as the face of their COVID Testing Today Company. I became the advocate to help inform people how to stay safe and busy during the pandemic. I also wrote out another script that I would love to shoot, which talks about dating in your 30's. After being married for seven years, I decided to get divorced and went back on Bumble to find love again. And I can definitely say that dating in your 30's is a whole other experience, especially if you missed out on it in your 20's.
What are you working on next? 
My next project is being the lead actor/ambassador for NRJI Inc. I signed a contract with them to be the face of their company. I will be promoting safe sex and living a healthy lifestyle. It will turn into a mini web series and in commercials. I am so excited to do it as we know how people can be careless when it comes to sexual intercourse, and I hope to make a difference. I am also working on a web series with De Marc Creative, where I will be the lead storyteller in "Albna Beirut," translating to "Our Hearts are Beirut." The story is a fictional series that explores the lives of immigrants from Beirut living here in Los Angeles, striving to succeed and make an impact on society. It is a story of 4 Lebanese students from different religions crossing paths and talking about the challenges of facing an identity crisis and being so far away from home. I can speak several languages, and they hired me because of my ability to bring authenticity to the series living most of my life in Beirut.
Thank you Krystle! Looking forward to checking out your upcoming projects!
You can find Krystle Houiess on Instagram.
**Main photo credit: Daniel Santandrea