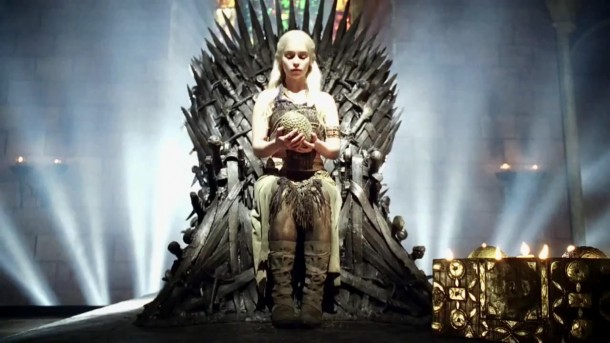 The EW has the scoop that HBO has renewed Game of Thrones for a third season. The sword and sorcery epic has been raking in excellent numbers for the cable channel and has become the kind of show folks talk about around the office, which is the main thing HBO wants. The more your coworkers talk about it the more likely you are to subscribe to the channel so you aren't missing out anymore.
The show is based on George R R Martin's A Song Of Ice And Fire, a series of books that detail the political squabbling in a Middle Ages type world. The first two seasons cover the first two books, but it seems the third season will depict only the first half of the A Storm of Swords, the series third (and most beloved) entry.
"As George and all his fans have said for a long time, there's no way to do [Swords] in a single season, so it's being broken into two," executive producer David Benioff tells EW. "We're still kind of figuring out exactly what goes where. We don't want it to feel like a two-part season…From the beginning we'd always prayed we'd get to season three at least because, you know, two of our favorite scenes from the entire saga are in season three."
Looks like Game of Thrones will be around for a few more years at least. Now's the time to get started if you want to keep up with the TV trends. You can read my review of the first season of Game of Thrones right here. The set is currently available on BluRay.