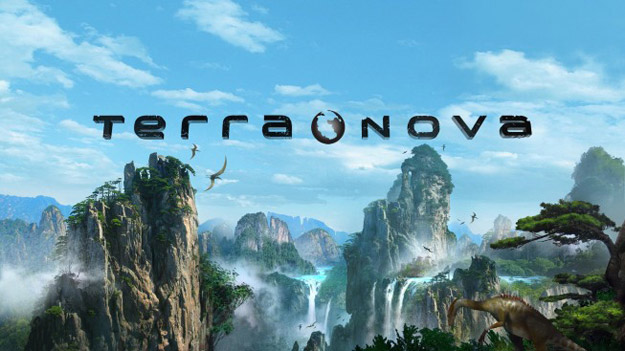 Like most of America, I could never quite get excited over Terra Nova, the Spielberg produced sci-fi show that detailed the lives of the Shannon* family and the dinosaurs in their backyard.
Word comes from Deadline that Fox has noticed the decline in ratings and decided to pull the very expensive show from their schedule. But don't lose hope, fans. 20th TV, the company that owns production rights to the series, have stated intentions to shop the show around a bit and see if any other network or cable channel is interested in bringing Terra Nova onto their schedules.
It's interesting to note that with the long running series House ending this May and Terra Nova gone, Fox has only three more dramas on the renewal bubble. Alcatraz and The Finder have only a slight chance at being renewed.  Fringe is hanging on by little more than a thread, but with nothing else of note the series could wrangle a 13-episode final season just like NBC gave to the cult favorite Chuck. Fringe fans might have much to celebrate with Terra Nova's passing.
There's no word on what network would be interested in bringing Terra Nova on board, but we'll keep you updated as this story develops.
*No relation