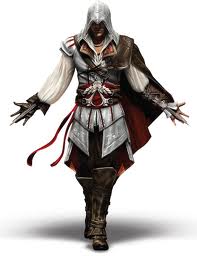 Variety is reporting that Sony has purchased the rights to bring the popular Assassin's Creed video games to the big screen. The Assassin games are a mix of the historical and sci-fi genres, detailing the adventures of a modern day bartender who is forced to relive his ancestor's lives in order to give information to a shadowy organization. The game series has spawned three entries so far, with a fourth to be released this November.
I've only played the first entry, but I enjoyed the hell out of it. There's a lot of room for the player's creativity when it comes to taking down a target, and a massive world that is incredibly fun to explore for hours. Sony doesn't have a director, writer, or even a producer in mind at this point, but whoever gets the gig will have plenty of material to play with.
We'll keep you updated as the story develops.