As the latest season of Mad Men comes to a close, AMC is prepping TV fans for the return of their other flagship series, Breaking Bad. Today they released the first poster for the series' fifth season. It's simple, but very effective: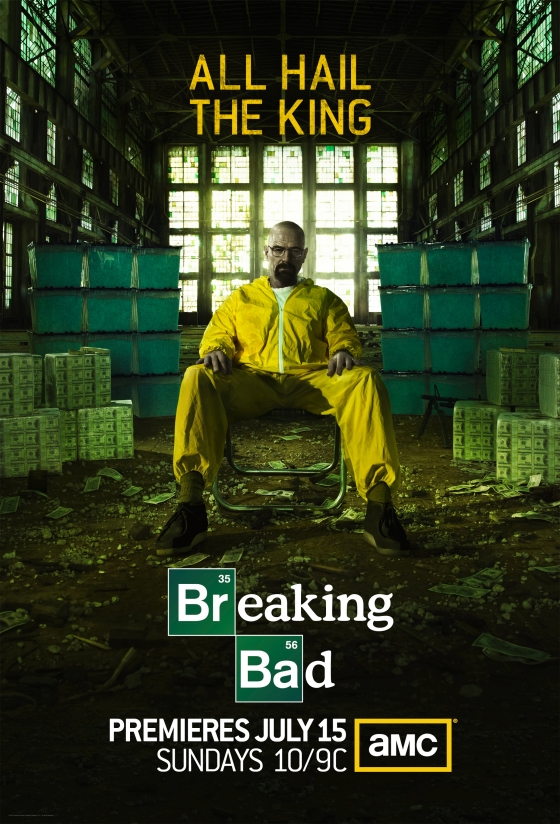 I've often claimed that Breaking Bad and Mad Men are quite possibly the best TV shows currently airing, standing side by side as pinnacles of the medium. Breaking Bad will be wrapping up the saga of the meth slinging Walter White soon: the first eight episodes of the season air this summer while the last eight will air next spring. The season will have a break similar to Walking Dead's second season.
The fourth season of Breaking Bad was better than any film I saw last year. I hope the fifth season is just as good.