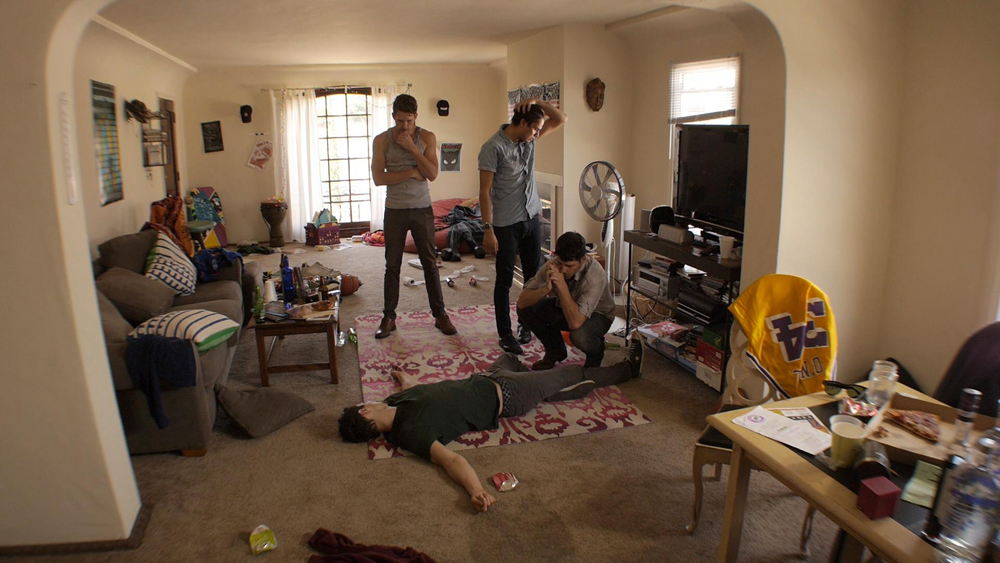 'Heat Wave' is a short film that's just been released on YouTube. It stars actors Russ Russo (Catch Hell) as Gary, Kiowa Gordon (Twilight) as Michael, Aaron Jaeger (Youthful Daze) as Lenny, Wolfgang Weber (CSI: Miami) as Alec. The story takes place during a heat wave in Los Angeles. It's about a group of friends who awake from a night of partying to find one of their friends dead and realize that one of them may have killed him. Anxious with amnesia, they must decide what to do before the heat wave becomes a living hell. Russ Russo wrote and directed 'Heat Wave" as a dark tale inspired by the early 60's Twilight Zone TV series.
You can watch the short film here: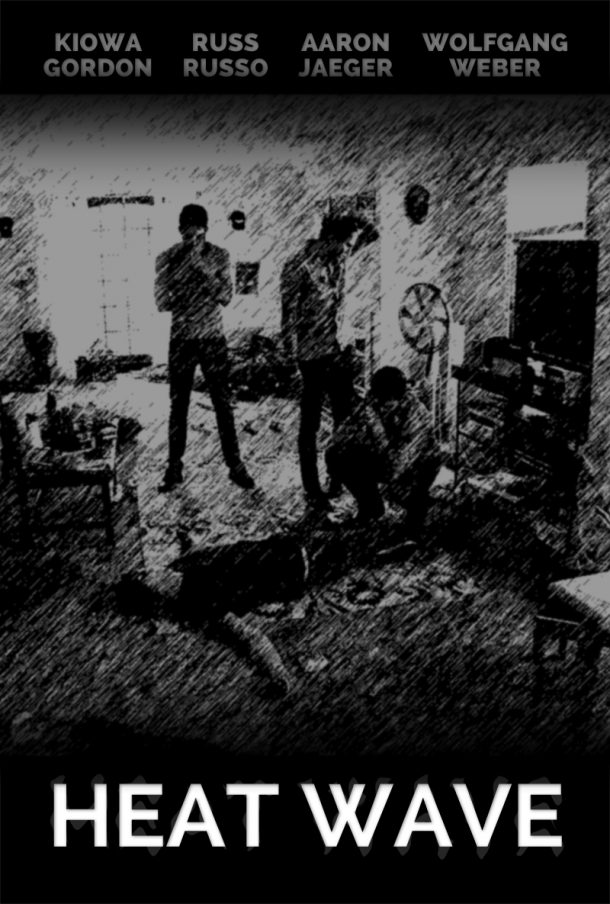 Originally meant to be a full feature film, 'Heat Wave' debuts as a short film due to budget constraints. Keep an eye on this cast of actors as they have more in store for the future. Support them by sharing their short film with friends.
Here's more about the cast and crew below:
Director: Russ Russo
Written By: Russ Russo
Starring: Kiowa Gordon, Russ Russo, Aaron Jaeger, Wolfgang Weber, Jessica Andres, Paul Lange, Craig Blair
Producers: Steven Boatman, Zahir Zahrieh, Craig Blair, Ariana Malik
Executive Producers: Kiowa Gordon, Russ Russo
Co-Producers: Marinna Lee, Mayra Leal, Todd Sandler, Faisal Al Saja, Glen Boatman
Associate Producers: Jonathan Roumie, Wendy Shepherd
Cinematography & Director of Photography: Steven Boatman
Music: Ben Wiacek – Music Producer: Darin Smith
Here are the 'Heat Wave' official links: IMDb | Facebook | Twitter Hashtag: #HeatWave