Tommy Nix (Joe Cole) is a construction worker who loves his girlfriend Elise (Kimberly Nixon) and their unborn child that she's carrying. Kimberly Nixon stars as a probation officer who's in her office doing mandatory check-in visits with people for her caseload. The action started within the first minute of the movie and never let up. The movie takes place in present time with Tommy in prison and shows events through flashbacks in time leading up to his current situation. The movie begins with Tommy attacking cops in order to land himself in prison. We learn shortly into the movie that Tommy is a devastated man seeking revenge.
Elise confronts a man about being late, while two other men are watching the news about a robbery they were involved in. They attack her as she's leaving work because they were sure that she knew about their involvement. The attack causes her to lose the baby and she learns that she'll never be able to have children. She blames Tommy for not being there. Devastated by everything that happened, Elise winds up leaving Tommy.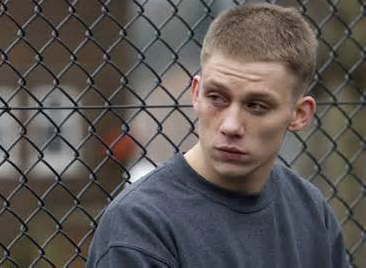 Tommy works tirelessly to figure out everyone that was involved in the destruction of his life. He soon discovers what it is like trying to survive in an unforgiving environment with corrupt officials. Even then, Tommy's determination never wavers. He deals with each and every one of them.
Actor Joe Cole (Tommy) does an amazing job of pulling you in to the story throughout the movie. He makes you feel like you are right there, experiencing everything with him. You feel all of the rage, pain and vengeance that he is holding inside.
This movie really makes you stop and ask the question of yourself, how far would you go to get revenge?
In some ways it reminds me of 'Law Abiding Citizen.' Either way, your moral compass is bound to be tested to some degree, no matter what your views are of the Judicial System.
Available on Amazon.
By Jamie Leigh