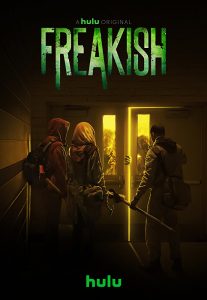 In season two, the Kent High School students are still trapped inside by the deadly explosion and will find their relationships tested when a new group of survivors arrives. Friendships will be lost, enemies made, and ventures outside into the dangerous unknown will present life and death stakes for the students.
Below you'll find episode one of season 2 and also links for the cast's Twitter, Facebook and Instagram profiles:
Starring…
---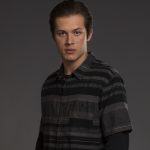 Leo Howard (Kickin' It) as GROVER JONES – Quick-thinking and kind, Grover is a teenage everyman with a major crush on Violet Adams, who has no interest. As things spiral out of control, Grover learns he has resourcefulness he never dreamed.
Facebook: @iAmLeoHoward
---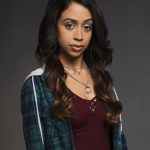 Liza Koshy (Escape the Night) as VIOLET ADAMS – Street-smart and unconventional, with little patience for bullshit high school politics, Violet learns that in some situations, she has no choice but to let other people in.
Instagram: @lizakoshy
Facebook: @thelizakoshy
---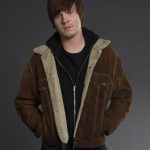 Adam Hicks (Zeke and Luther) as DIESEL TURNER – Built like a truck and about as graceful. He can be a hardworking mule or a thug depending on what the situation requires.
---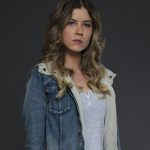 Meghan Rienks (12 Deadly Days) as ZOE PARKER – Zoe is a Cheer Captain who has a strong work ethic and real affection for her team. Crisis will bring out sides of her she hasn't explored before. She loves her boyfriend, LaShawn.
Instagram: @meghanrienks
Facebook: @meghanrienks
---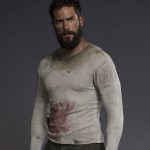 *New cast* Brant Daugherty (Pretty Little Liars) as JAKE – Birdie's brother-like figure and fellow Keller Chemical experimentee. Jake was a soldier before the lab. He rescued Birdie when the explosion happened, and they met up with Earl amidst the chemical fog. He's become Earl's right-hand man, but only as long as it serves his ultimate goal, to get Birdie out of the valley and to a new life.
Instagram: @brantdaugherty
Facebook: @brantddaugherty
---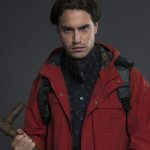 *New cast* Ryan McCartan (Midnight, Texas) as OLIVER "OLLIE" KELLER – Anka's older brother and heir to the Keller empire. He is neither as smart nor as savvy as his sister. He's always coasted by on his family's name and his own charm. He's always been able to trust his sister, but the apocalypse brings secrets to light that damage that trust.
Instagram: @mccarya
Facebook: @therealryanmccartan
---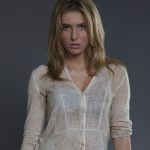 *New cast* Saxon Sharbino (Poltergeist) as ANKA – The favored daughter of a wealthy family, Anka is smart, manipulative and always two steps ahead of the pack. She's fiercely protective of her brother Ollie. There's nothing she won't do to defend her family.
Instagram: @saxonpaigesharbino
Facebook: @saxon.sharbino
---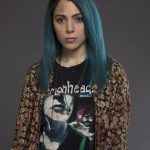 *New cast* Niki DeMartino (Dance Camp) as SADIE – A couple days into the apocalypse and Sadie is already over it. A recent Kent High transfer student, Sadie passes the apocalypse by listening to music and ignoring pretty much everyone. However, she starts to develop romantic feelings for Diesel, unaware that he's still grieving Natalie's death.
Instagram: @niki
---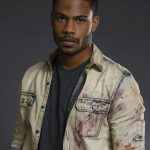 *New cast* Jordan Calloway (Riverdale) as ZANE HIATT – Violet's ex-boyfriend is a player whose handsome face and smooth demeanor are hard for most women to resist. A part-time college student and security guard at Keller Chemical, Zane is able to take charge and lead a group to safety after the explosion. While he and Violet have had a volatile relationship, he can't help but credit her rash revenge move of blowing up his truck as the thing that saved his life. He's still in love with her and is determined to get her back even though she has feelings for Grover.
Instagram: @j_calloway6
---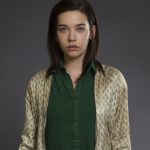 *New cast* Amanda Steele (Guidance) as HAILEY – A normal girl who had her future planned out before the apocalypse disrupted it. She has no real survival skills, but is sweet and kind. One of us in the midst of the apocalypse. Earl saved her life and therefore treats her like she owes him her life. She's in love with Birdie and will do whatever it takes to stay with her and leave Earl behind.
Instagram: @amandasteele
Facebook: @AmandaSteeleOfficial
---
Tyler Chase as BARRETT McINTYRE
Instagram: @tylerchaseofficial
Facebook: @tylerchaseofficial
---
Melvin Gregg as LASHAWN DEVERAUX
Instagram: @melvingregg
Facebook: @MelvinGregg88
---
Aislinn Paul as NATALIE
Facebook: Aislinn Paul
---
*New cast* Jake Busey (From Dusk Till Dawn: The Series) as JAKE
Cast as EARL – He's an avid hunter and fancies himself a survivalist who saw an opportunity to prove his mettle when the plant exploded. Earl is ruthless, immoral, and has a penchant for knives.
Instagram: @thejakebusey
---
Watch all episodes of Freakish Season 1 and Season 2 on Hulu here.
Freakish was created by Beth Szymkowski who will return as executive producer alongside Shelley Zimmerman, Chris Grismer, Kay Reindl, Erin Maher, Brian Robbins, Joe Davola, and Brett Bouttier. Freakish is produced by AwesomenessTV.