INTRODUCTION:

Winnie the Pooh is a beloved tale of characters that has been adored and loved throughout many years and has lasted the tests of time to return to the big screen for the fifth time in Winnie the Pooh. It has sadness, it has joy and it will bring out the memories of the past if you have experienced the characters before.
PLOT: 10/10
The plot is an adorable thing of which the beloved characters mistakenly believe that Christopher Robin has been abducted by a Backson, a creature concocted by Owl's error in pronouncing a note left behind by Christopher. The characters set off to the trap the evil beast and rescue their dear friend.
VISUAL EFFECTS: 10/10
The visual effects are on task to remind us of the old Pooh days, but bring us forward with new surprises and intriguing graphics. The animators used humor and crafted creativity in their visuals.
MUSIC: 10/10
Atop the returning theme, the music in the film captured my spark of childhood and returned me to my youthful years. The film was a musical of sorts, featuring the characters in different songs that related to their personalities.
CAST: 10/10
The cast did a splendid and remarkable job at portraying these loved characters. They sounded nearly similar to their previous portrayals and captured the essence of the characters.
PACING: 10/10
The pacing was splendid and though it did end quickly, after a little more than an hour, the film was a marvelous encounter for all ages to enjoy. There was never a dull moment within the film.
TOTAL: 10/10
The film brought me back to the good old days of being a little kid and enjoying only the pleasures and good in life. Winnie the Pooh had his craving for honey, Tigger was a bouncing, pouncing one of a kind comic relief to the film, Owl showed his self-loving, smart-acting personality, Eeyore was depressed and shared dark though, Piglet was as scared and humorous as usual and the rest of the characters had the same qualities they have had in the past.
Overall, the film was a pleasure to witness and I enjoyed every moment. I was pleasured to witness the film with two cousins and their mother and witnessed them share the same joy and remembrance as I did. Be sure to stay after the credits for an extra scene of which provides one last breath of humor.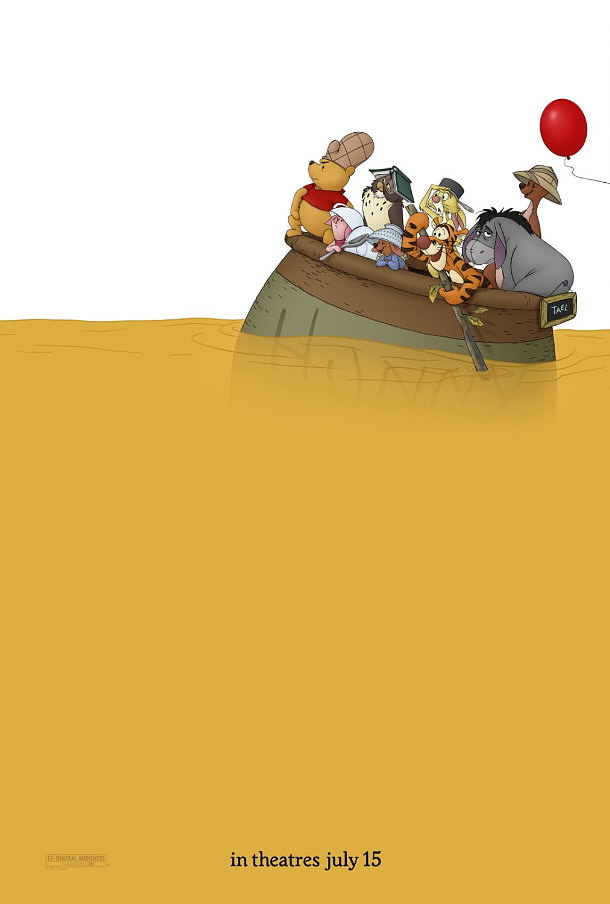 Review by Kale Slade