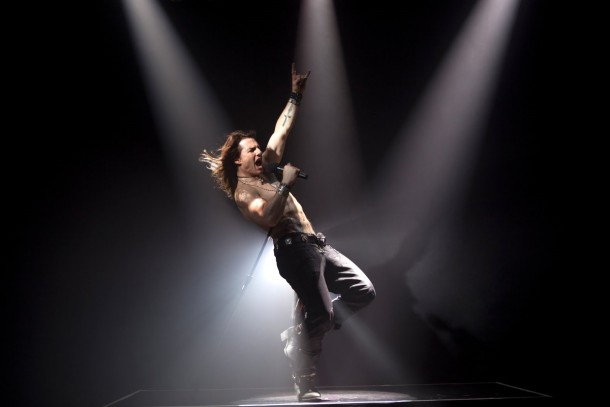 The music that Rock of Ages pays tribute to is a bit ahead of my time, and I've never seen director Adam Shankman's Hairspray, so I have no idea how this will turn out. The trailer looks alright, and there are plenty of famous faces to get people into the theater so I'm sure the flick will do well this June.
Here's the plot synopsis:
Two love-struck dreamers fall in love during the height of the hair-metal scene as they navigate the seedy world of drugs, mullets, and stripping while at a club on the Sunset Strip in this adaptation of the hit off-Broadway musical. Chris D'Arienzo adapts his own stage book, with Hairspray's Adam Shankman handling direction and choreography duties for the New Line production. Tom Cruise, Russell Brand, Alec Baldwin, and Dancing With the Stars winner Julianne Hough head up the cast alongside Diego Boneta, who portrays the lead character, Drew Boley.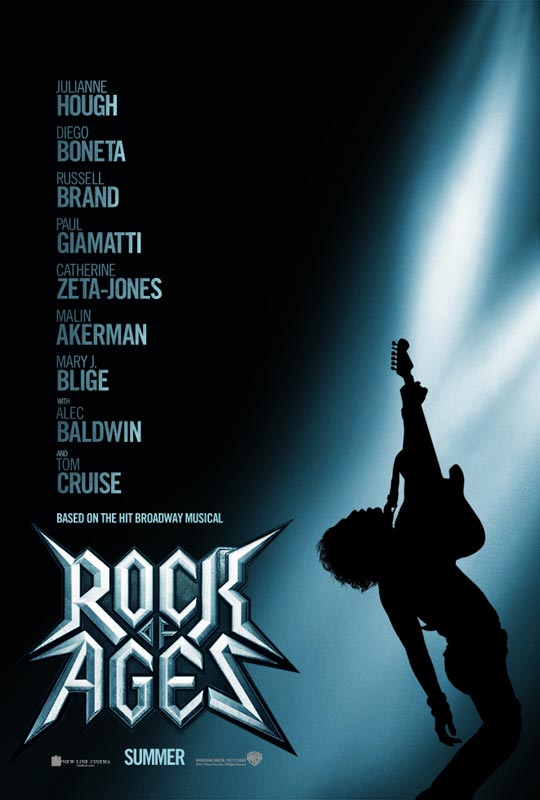 Rock of Ages hits theaters everywhere on June 15th, 2012.